The landing of a man on the moon and the beginning of its development became a trend among countries that are members of the "space club". Russia in this series is no exception.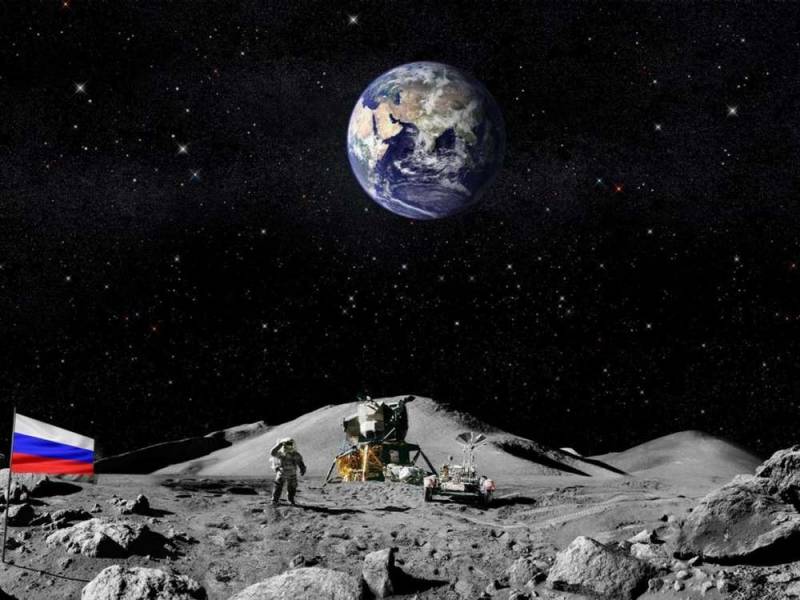 The first sending of Russian astronauts to the moon is planned for 2031. This date is indicated in the document of the head scientific institute of Roscosmos TsNIIMASH, which was reviewed by correspondents
«РИА Новости»
.
The flight of the Russians to the Moon will be a continuation of the test launches and the manned flyby of the Moon, which will be carried out during the period 2028 - 2029.
The first Russians who landed on a near-Earth satellite will carry out "operations of the cosmonauts on the moon" and carry out a number of tasks posed by the RAS.
If the first mission of the Russian cosmonauts is successful, then such flights will become annual with the gradual expansion of the astronauts' capabilities to master the moon.
So, in 2032, the next Russian crew will deliver a lunar rover to the Earth's satellite, which will allow for long trips and will give an understanding of the direction engineers are going in, creating vehicles for the moon.
In 2033, testing of robotic systems in lunar conditions will be held, and in 2034 the construction of the Russian lunar base can begin.
A feature of the moon's research is the need to launch two superheavy rockets, one of which will carry a manned ship with a crew, and the second is a takeoff and landing complex, which should provide landing and takeoff from the planet.