At the NATO headquarters in Brussels, a ceremony was held to sign the protocol on the accession of another country to the North Atlantic Alliance - Macedonia. The document was signed by the Macedonian ambassador and his colleagues from 29 NATO member states.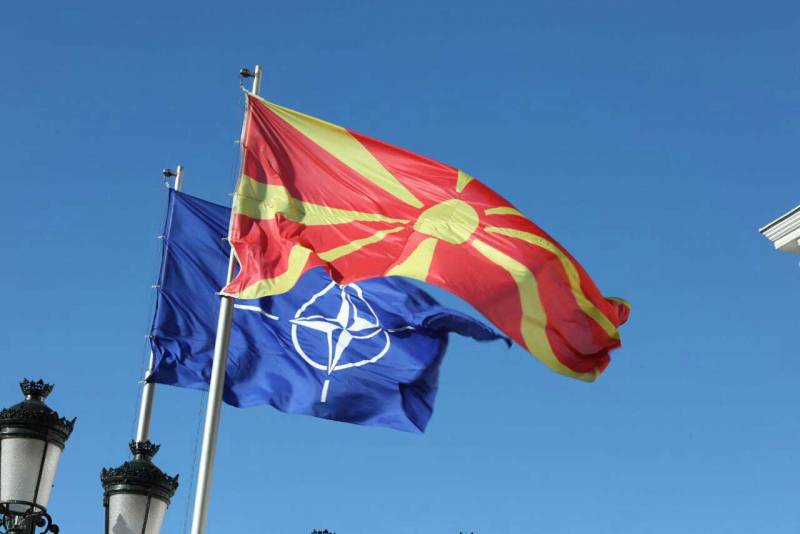 Thus, Macedonia becomes the 30th member of the alliance. But while she has the status of an invited member of the organization. A country will become a full member only after the protocol is ratified by the legislative bodies of other states participating in this military bloc.
It is expected that the final entry of Macedonia into NATO will take shape at the summit on the occasion of the 70th anniversary of the organization, which will be held in London in December. However, it is possible that the parliaments of other members of the bloc will have time to ratify the protocol by the July summit.
This is a historic moment
- Alliance Secretary General Jens Stoltenberg commented on the signing of the protocol. He also scattered compliments of the Macedonian authorities for their "commitment to democracy."
The last obstacle to the country's accession to NATO was the disagreement with Athens because of its name, since Macedonia is located in Greece. As a result, it was possible to ensure that the new member of the alliance will be called the Republic of Northern Macedonia.
The Foreign Minister of this country, Nikola Dimitrov, who attended the ceremony, said that NATO is a "family" and seeks to improve the whole world.
It should be noted, however, that Macedonia was previously one of the republics of the state called the Socialist Federal Republic of Yugoslavia. Unfortunately, the peoples of this state, destroyed with the assistance of external forces, were hit hardest by the actions of such a "family" as the North Atlantic Alliance.