PlaneRadar, an aviation resource, wrote in its microblog on Twitter that two US reconnaissance aircraft have been flying for a long time along the Syrian Mediterranean coast.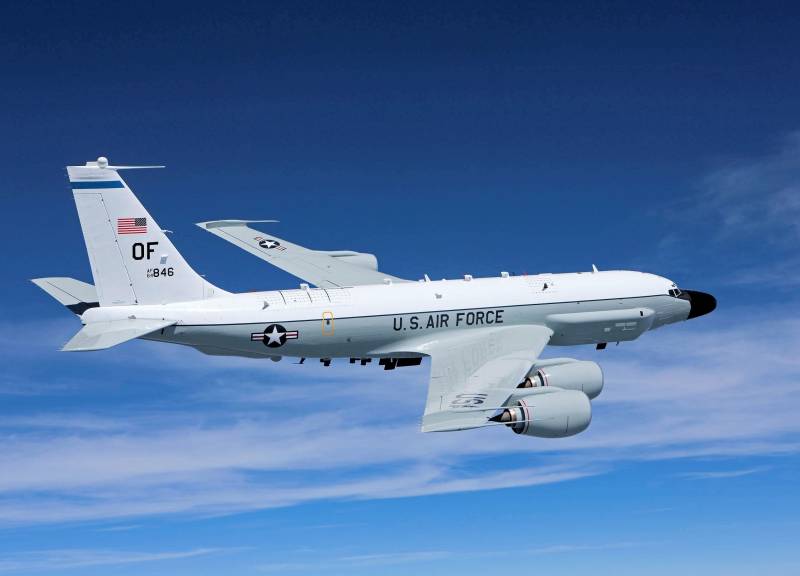 As you know, in the coastal areas of Syria are two strategically important Russian facilities. This is the Khmeimim airbase in the province of Latakia, from the territory of which the main counterterrorism operations of the Russian Aerospace Forces are carried out, and the logistics point of the Russian Navy located in the city of Tartus.
The US Air Force electronic reconnaissance aircraft - RC-135V and RC-135U - started from the territory of the Greek island of Crete, where the Suda Bay air base is located. This type of aircraft is used to determine the location and operating modes of enemy air defense equipment from a long distance. They also allow you to intercept information from communication lines and evaluate the capabilities of force groupings.
During the flight, American aircraft were over the Mediterranean Sea at a distance of 50-60 kilometers from Russian objects.
Last week, an American P-8A Poseidon anti-submarine patrol aircraft was spotted off the Syrian coast. He flew from Sigonella airbase (Sicily island, Italy) and also cruised near Russian targets in Syria.
Thus, the United States continues its anti-Syrian activities, which inevitably affect Russian interests. In particular, on the night of February 3, the US-led coalition was hit by the Syrian army in the region of Al-Sukkaria near the city of Abu Kemal. Two Syrian troops were injured during this act of aggression.