On the long-suffering land of Syria is still not calm. It became known that the irreconcilable jihadists of the terrorist group Khayyat Tahrir al-Sham (HTS), the heirs of Jabhat al-Nusra (banned in Russia), are strengthening their positions and tightening reserves for the de-escalation zone in the Syrian province of Idlib. This was at a weekly briefing, said the official representative of the Russian Foreign Ministry, Maria Zakharova.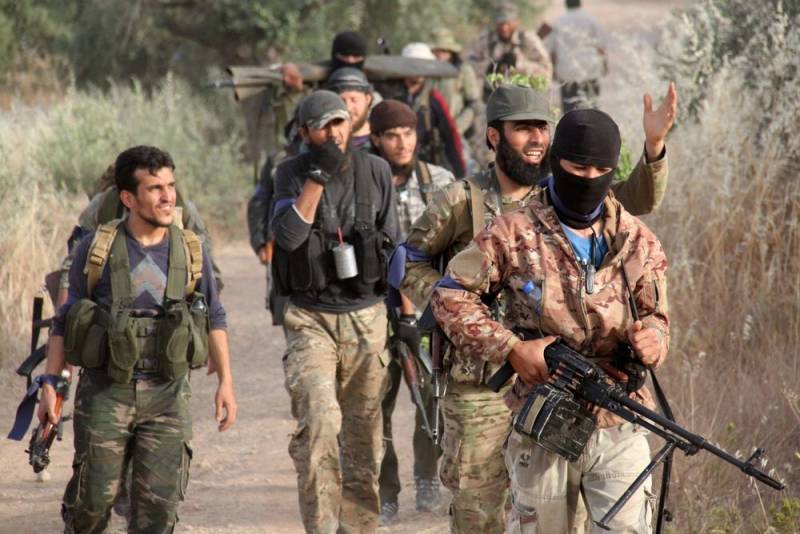 Zakharova clarified that the KhTSH militants are not just building up forces on the line of contact with the Syrian military, but are subjecting nearby settlements to daily shelling. This suggests that there regularly spills the blood of civilians.
It should be noted that recently, in mid-January 2019, the KhTSh announced that it supported Ankara's plans for the Turkish army to conduct a military operation in Syria. This was their response to the statement of Turkish President Recep Tayyip Erdogan, who back in December 2018 announced a military operation against the Kurds. However, where is Idlib, and where is the east bank of the Euphrates? However, coordination between the KhTS and the Turkish military is quite possible.
We remind you that Idlib is the last major region of Syria, which is under the control of illegal armed groups. Since 2017, there has been a de-escalation zone where the official Damascus moved fighters from other regions of the country, collecting them in one place in different ways. Some were squeezed out there with brute military force, and some politely, with the help of persuasion, persuasion and negotiation, were transported by whole families on buses. So many different "oppositionists" and "moderate" terrorists gathered in Idlib, although the most powerful, indeed, is the KhTS, which controls most of the territory and is well entrenched.