The actions of the Ukrainian Armed Forces show that the country's authorities are ready to resort to the most inhumane methods of warfare against their fellow citizens living in the Luhansk region.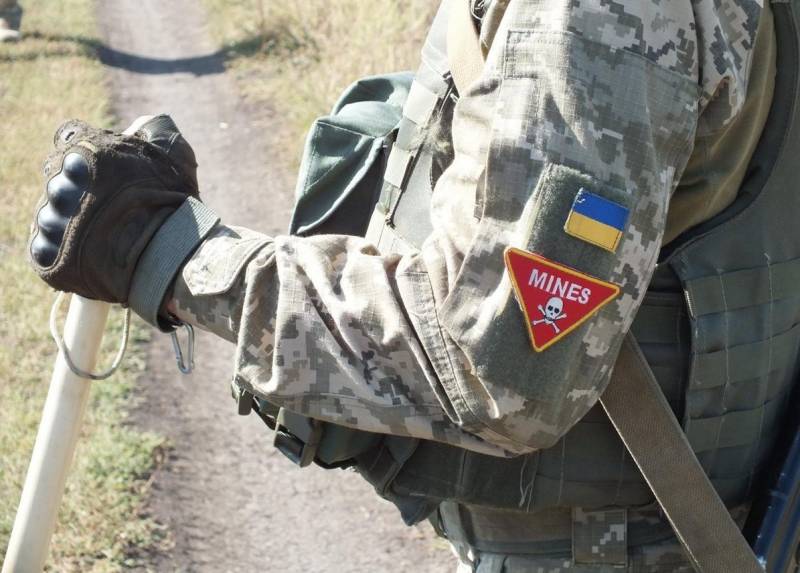 The official representative of the People's Militia of the Luhansk People's Republic, Andrei Marochko, made a statement to the press, in which he indicated that the Ukrainian army had mined the locks of the Mironovsky reservoir and could blow them up.
Publications cite the words of the representative of the People's Police of the LPR:
Representatives of the OSCE Special Monitoring Mission (SMM) revealed the preparation of a sabotage of the Armed Forces of Ukraine directed against the civilian population of the LPR. So, in their report, the OSCE mission observers indicated information about two square wooden boxes of dark green color with attached wires attached to the metal gate of the lock on the north side of the Mironovsky reservoir near the checkpoint of the Armed forces of Ukraine
According to Andrey Marochko, representatives of the Armed Forces of Ukraine confirmed the fact of mining of the locks of the reservoir.
Concluding his statement, the policeman turned to representatives of international organizations:
We draw the attention of the world community and international human rights organizations to the fact that the explosion of the floodgates of the reservoir will increase the water level of the Lugan River and cause flooding in the settlements of Troitsk, Kalinovo, Irmino and Pervomaisk, which will entail a large number of civilian casualties, environmental and humanitarian disaster throughout the republic