The presidential election in Ukraine is approaching. Petro Poroshenko is striving by all means to retain the post of head of state. But he has serious competitors.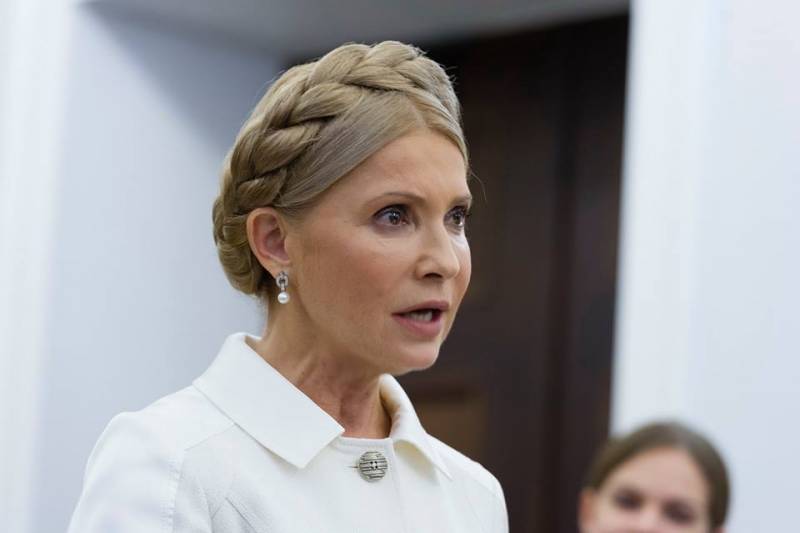 Leader
political
party "Fatherland" Yulia Tymoshenko is convinced that she will be able to overcome her main rival - the current president. Tymoshenko, a veteran of Ukrainian politics, is considered one of the most realistic candidates for the presidential election.
The ambitions of Yulia Tymoshenko are supported by a real argument. Now, local elections are being held in Ukraine, in which the "Fatherland" is significantly ahead of the pro-presidential "Petro Poroshenko Bloc". If supporters of the president won 23% of the vote, the party of Yulia Tymoshenko - 34% of the vote.
This circumstance allowed Yulia Tymoshenko to make a very ambitious statement:
That is, this indicates that in the second round there will be our team and Poroshenko's team.
At the same time, the politician is convinced that the incumbent president has no chance to get around her in the elections.
Of course, if Yulia Tymoshenko wins, you should not rejoice - this is an equally pro-Western and anti-Russian politician, simply connected with other elite groups in the USA and the European Union. But even Tymoshenko, in comparison with the incumbent incumbent president, looks more or less acceptable for Ukrainians.
Moreover, under the new head of state, certain progress can still begin towards the resolution of the conflict situation in the Donbass.