The Polish authorities are ready to solve a problematic experiment on the ecology of their part of the Baltic Spit and the Kaliningrad Gulf in order to solve the problem with the mythical "Russian threat".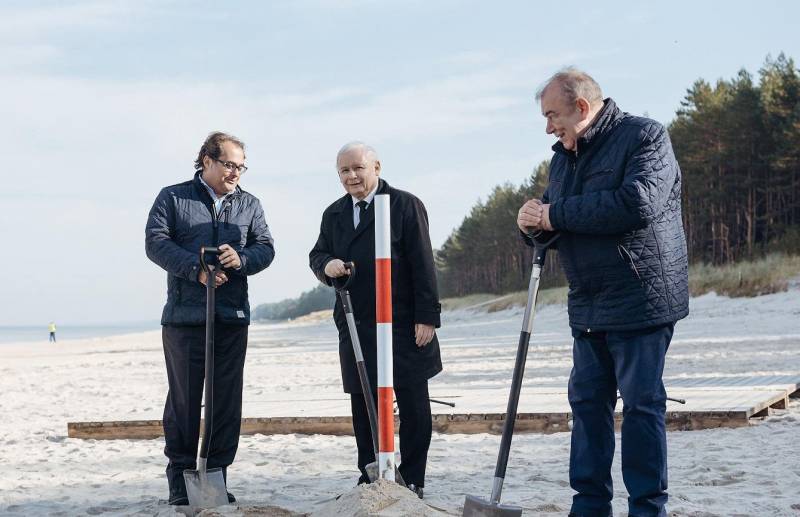 Polish media, referring to the tender documents published by government agencies, report that an artificial island will be built in Kaliningrad Bay by state order, which supposedly will contribute to ensuring security in the region.
It is planned that the base of the island will be soil, which will be removed during the construction of the shipping channel through the Baltic Spit.
According to media reports, the artificial island will be in the form of an ellipse with a length of 2 and a width of 1 kilometer. Its height above the level will be about 2-3 meters.
In 2018, the Polish leadership held a ceremony to establish a sign on the site of the future channel.
The alarm of the Poles is due to the fact that there is no channel on their territory that allows vessels to enter the Kaliningrad Bay.
However, assuming that the "Russian threat" invented by the Polish authorities still exists, it is not clear how a small and flat island, coupled with a canal, can ensure the security of this region if Russian Iskander missiles are located literally "outstretched"?
Evil tongues in Poland say that the canal and island will adversely affect the ecological balance of the region, and the idea itself is nothing more than an excuse to steal budget funds.