The fight against the "Russian hybrid war" in the West and in the USA in particular, especially after the 2016 presidential election, has reached a new and unprecedented level to this day. This is a real achievement in science and education. Now the "Russian hybrid war" will be the course, i.e. subject for students in higher educational institutions and in time will appear "highly qualified" specialists in this industry of the "national economy".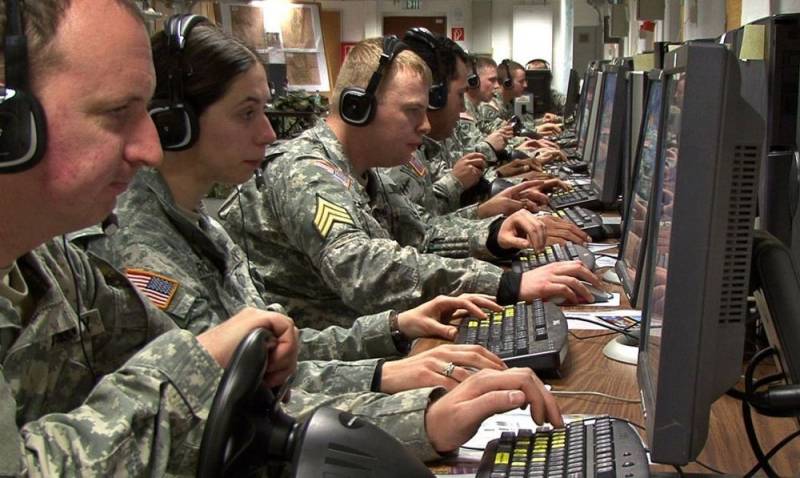 Judge for yourself, Georgetown University, one of the oldest, most respected and affluent universities in the United States, is introducing a course for students called Russian Hybrid War. Information about this is already flaunting on the official website of the university, reports
«РИА Новости»
. Now this influential university is turning into a real factory for the production of certified "trolls" on an industrial scale.
Students will be told subtleties about "Russian trolls and bots", "Kremlin information operations", "interference" in the elections of the USA and other countries "," annexation of Crimea "and other topics. Particular attention will be paid to how Russia "aimed at American society and citizens."
But that is not all. The course's description also lists other interesting topics for study: "Cyberattack against Estonia in 2007" (it's hard to even imagine what this is about - ed.), "Invasion of Georgia in 2008", "Manipulation, influence and denial", "Illegals", "patriotic hackers", "little green men", "Oligarchs", "companions and useful fools".
As you can see, the university's approach to this type of education is comprehensive and it will train specialists of a wide profile for the information war against Russia. Consequently, very soon more social "whistleblowers" ​​will appear on social networks worrying about the fate of the Russian people. After all, lectures will touch upon "Russian doctrine and ideology" (not everything is clear with ideology - ed.). Students will be shown "examples" and explained "why it challenges the United States and its allies". So we will observe the development of events with undisguised interest.