The Russian Foreign Ministry condemned the United States for interfering in the internal affairs of Venezuela and for encroaching on its sovereignty. Washington's attempts to dictate to Caracas which particular authority is legitimate and which not have been criticized.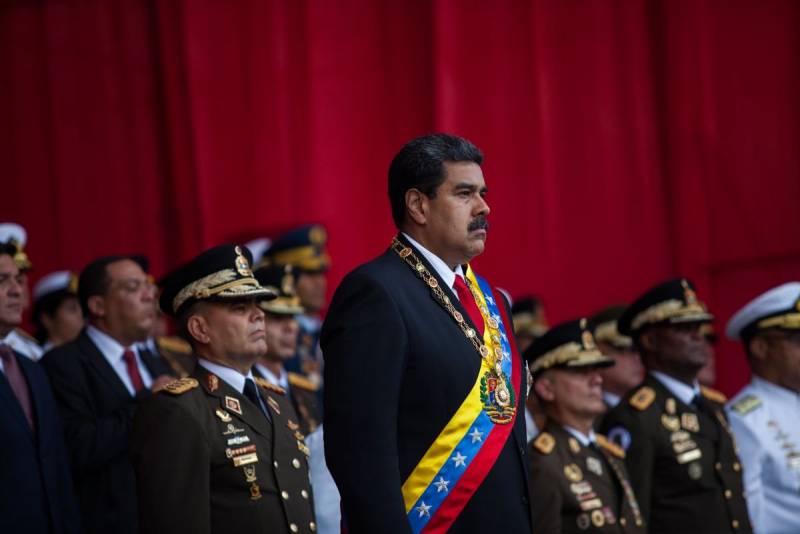 In addition, the Foreign Ministry noted that the tightening of US sanctions against this country has a negative impact on ordinary Venezuelans.
A comment posted on the website of the Russian Foreign Ministry said:
Washington's shameless line on the unconstitutional formation of alternative government structures of Venezuela, attempts, ignoring reality, to legitimize some Venezuelan authorities and refuse to do so, delaying the sanction stranglehold, which worsens the socio-economic situation and painfully hurts ordinary Venezuelans, can be blatant encroachment on sovereignty of Venezuela
Thus, the Foreign Ministry reacted to the actions of US Secretary of State Mike Pompeo. The latter spoke on the phone with one of the Venezuelan opposition - the recently elected President of the National Assembly of the country, Juan Guaido.
In Venezuela, the National Assembly does not have sufficient powers to significantly influence
political
decisions in the country. Instead, the National Constituent Assembly, convened by President Nicolas Maduro, acts. This causes discontent among the United States, which is trying to influence what is happening in the Latin American state and advocating that the National Assembly make decisions.
January 10, Nicholas Maduro took office as head of state. He was elected for a second term during the elections held on May 20 last year. The United States has repeatedly attempted to overthrow it. The anti-Venezuelan campaign and opposition support from Washington continues.