The Nord Stream-2 project has received the necessary permissions and is already under active construction. Deep-water pipe laying has begun, 380 kilometers have been successfully laid along the bottom of the Baltic Sea. The pipeline is expected to work by the end of 2019, and at the very latest, by the beginning of 2020. Nevertheless, Washington again spoke about the possibility of taking the latest effective measures against SP-2 - imposing sanctions against contractors of the Russian-German project. Will the US be able to close or even slow down the emergence of Nord Stream-2?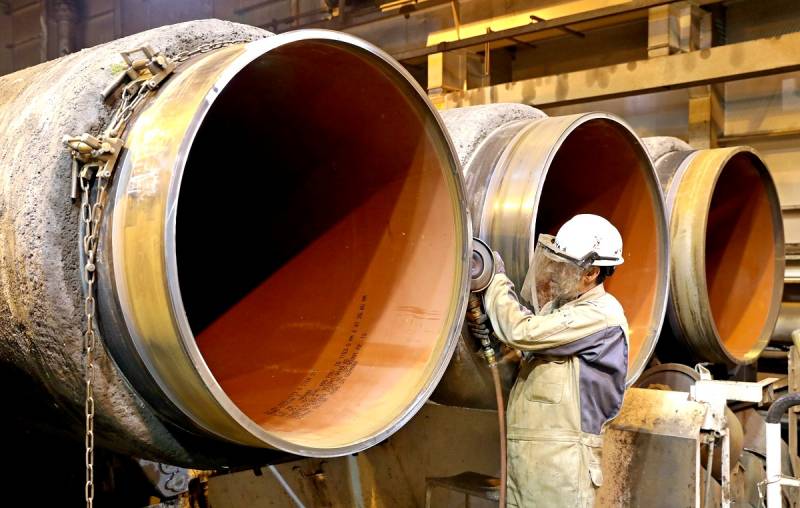 What are the Americans counting on? According to the German publication Handelsblatt, the United States is ready to strike, probably at the last weak link - European pipeline construction contractors. We are talking about two specialized companies - the Italian Saipem and the Swiss Allseas. They are engaged in underwater pipe laying, and their retirement can slow down the project.
Saipem is automatically hit by the US Treasury due to the presence of American shareholders in it. Initially, it was Gazprom who considered it as the contractor for the construction of the Turkish Stream, so that two Russian projects could be in jeopardy. Fortunately, the leadership of the gas monopolist on time refused the services of Italians.
Currently, most of the work on Nord Stream-2 has been completed by Saipem, so its withdrawal from the construction process will not be critical. True, another promising domestic project - the Arctic-LNG-2 Gennady Timchenko could be under attack. Saipem is its key contractor, and the Italians' refusal to complete the gravity platform will simply bury him.
Much more important for Nord Stream-2 is the Swiss Allseas. It was she who built the Turkish Stream for Gazprom, setting a record for laying pipes along the bottom of the sea. The Russian-German gas pipeline employs three specialized vessels of a Swiss company. The project seems to be a priority for Allseas, however, do not forget that the European company works with Americans in the Gulf of Mexico. If Allseas is forced to leave the project, then it will be extremely difficult to replace it.
Pipelaying vessels are unique, with a company from Switzerland there are three of them working at Nord Stream-2. There are not so many competitors, and all of their vessels, as a rule, are contracted for years to come. If Allseas management falters and stops laying the pipe under the threat of sanctions, the timing of the implementation of Nord Stream-2 can be seriously disrupted.
What will the Swiss choose if the US Treasury Department makes a hard choice for them: the Russian pipeline here and now or quiet work in all markets in the future?