For Japanese Prime Minister Shinzo Abe, negotiations with Russia on a peace treaty in the context of the return of the Kuril Islands are extremely important.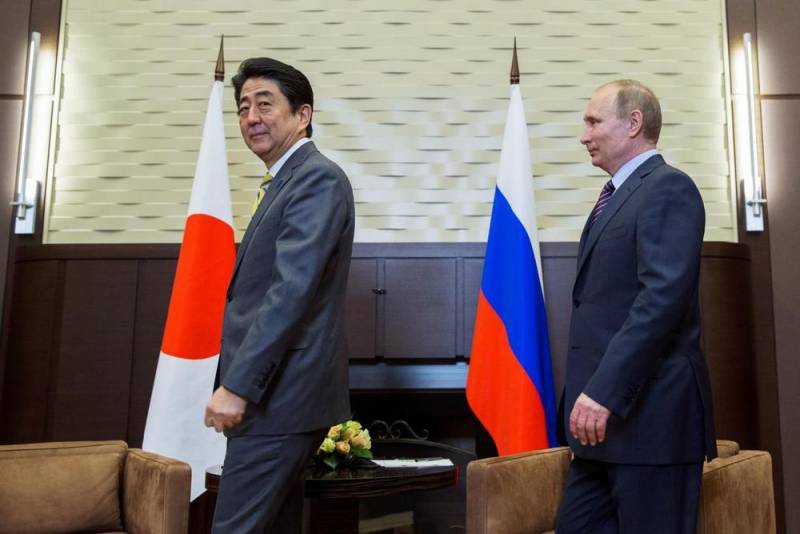 Information Agency
TASS
announces intentions of the Japanese prime minister to advance negotiations with Russia.
Shinzo Abe stressed that during the meeting in Singapore, the leaders of the two countries expressed interest in resolving a multi-year territorial dispute.
Also, the head of the Japanese government said:
If circumstances permit, in the second half of this month I intend to visit Russia and advance negotiations on a peace treaty
According to Abe, it is time to put an end to the proceedings on the territorial affiliation of the Kuril Islands.
The persistence and haste of the Prime Minister of Japan is explained by the fact that his term of office as head of government ends in 2021, and he really wants to go down in history as a "collector of Japanese lands."
The remaining three years are catastrophically small to resolve the issue of the Kuril Islands, disputes around which have been going on for nearly eighty years.
Therefore, the Japanese prime minister needs to think about such an offer for Russia, which it cannot refuse.