2018 is smoothly coming to an end. Exactly 12 months remain with Moscow to conclude a new transit agreement with Kiev. Will it be possible to do this before the end of 2019 with such an aggressive-minded "partner"? And what will happen if this fails?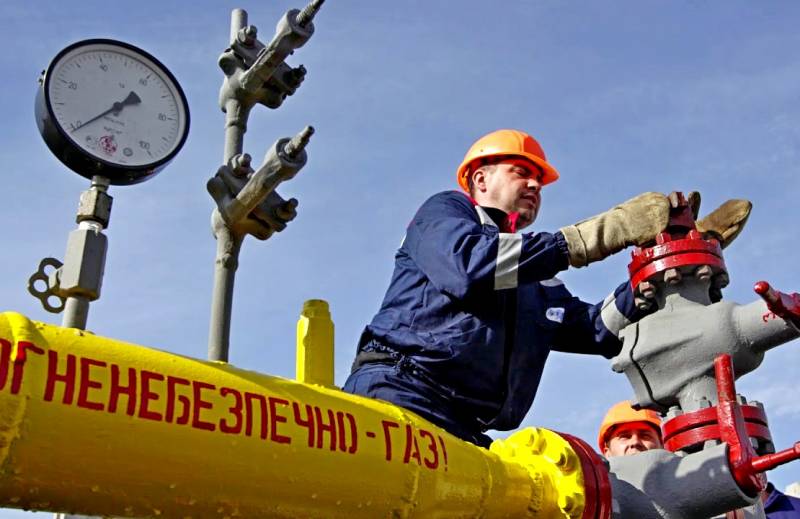 Russian Energy Minister Alexander Novak said that Gazprom would provide European consumers with the necessary amounts of fuel:
Under any circumstances, we guarantee the supply of Russian gas under long-term contracts signed by Gazprom.
What is the head of the Ministry of Energy counting on? The following factors must be considered:
At first
, Russia, mindful of past "gas wars" with Independent, began the construction of bypass routes around its territory. This is Nord Stream 2, around which so many copies are broken, and Turkish Stream. Together, these pipelines will produce 90,5 billion cubic meters of substitute Ukrainian gas transportation system. The figure is serious, but there are a couple of problems.
Last year, 93,5 billion cubic meters of gas were pumped through Nezalezhnaya, that is, Nord Stream-2 and Turkish Stream are not able to compensate for at least 3 billion cubic meters. And in 2018, deliveries to Europe increased by 10 billion cubic meters, which means that 13 billion will not fit into the bypass pipes.
There are serious doubts that by the end of the current transit agreement, both pipelines will be operating at their full capacity. The Turkish Stream transit pipe to Austria will most likely not be ready by the deadline. And this is minus 10 billion cubic meters. Nor is it pleased with the speed of implementation of laying the Nord Stream-2 on the territory of European partners.
Thus, until 2021, Ukrainian transit will have to account for about 40 billion cubic meters of gas.
Secondly
, Europe buys "blue fuel" from Russia even more than stipulated by long-term contracts. And the EU's appetites are only growing, despite the emergence of an alternative in the form of American LNG.
It turns out that in the next few years, Ukraine still cannot do without Ukraine. Moreover, if you call a spade a spade, Ukrainian transit will continue. The only question is, in what volumes and under what conditions. Kiev insists on increasing tariffs for pumping gas and the condition "download or pay" with volumes of 100 billion cubic meters per year. Gazprom is against the "download or pay" condition and demands European rates for gas transit. Moscow wants to shift the responsibility for managing the Ukrainian gas transportation system to Europe. The installation is this: guaranteed volumes go through bypass pipelines, if Europeans need more, they themselves will use the Independent.
In fact, Novak told Europe that without a transit agreement, Russia would not be able to fully satisfy all gas needs, but only within the framework of long-term contracts. As a result, there is a shortage in the European market and fuel prices will rise. To prevent this from happening, it is necessary to put pressure on the Ukrainian partners, making them more accommodating. Now the ball is on the side of European consumers. It is up to them to decide how much and to whom they are willing to pay for blue fuel.