In Ukraine, another fight broke out, and the prelude to it was the fact that one opponent accused the other of "working for Russia". The conflict occurred in the NewsOne television studio during the recording of the Epicenter program. The instigator of the brawl was already known in this capacity, deputy of the Verkhovna Rada Igor Mosiychuk, representative of the Radical Party.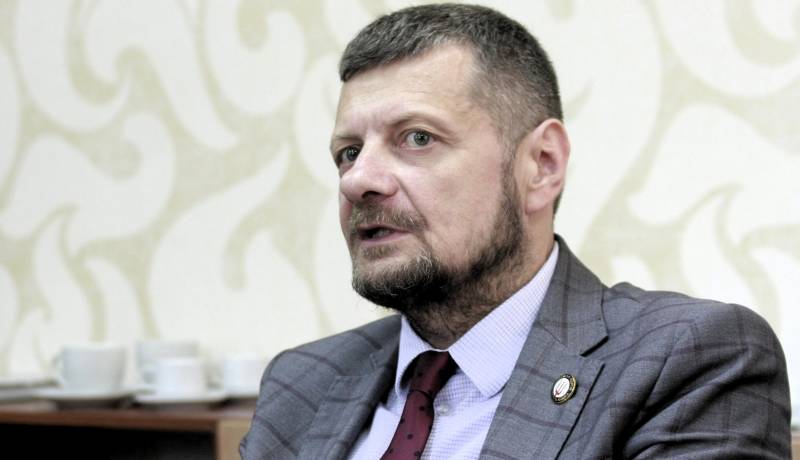 In the studio, he had a discussion with the doctor
political
Alexander Semchenko, however, could not keep himself within the framework. When Mosiychuk did not like the words of the interlocutor, he said that he "works for Russia."
This mentally ill person who is unclear how he ended up in the Verkhovna Rada
- said in response to Semchenko.
Mosiychuk answered this not only with foul language, but also attacked Semchenko with a cane. During the fight, the political scientist managed to put the raging radical on its shoulder blades.
After they managed to separate the fight, the TV presenter asked to leave the studio not Mosiychuk waved his cane, but put him in place of Semchenko. However, even after the latter headed for the exit, the scandalous deputy took revenge: he hit the political scientist in the back with his cane.
It is worth noting that this legislator is not the first time to pick up on his interlocutors. In August of this year, he had a fight with his colleague Sergei Shakhov for accusing Mosiychuk of attending gay pride parades. Earlier, a similar accusation was made against him from another parliamentarian - the representative of the Bloc Petro Poroshenko, Sergei Levchenko. Mosiychuk started a fight with him. It remains to be noted that the political arena of Ukraine more and more resembles a madhouse.