Regarding Russophobia and the desire to curry favor with its masters from Washington, Lithuania, which can be found on the map only knowing where it is for sure, will give odds to any country in the world.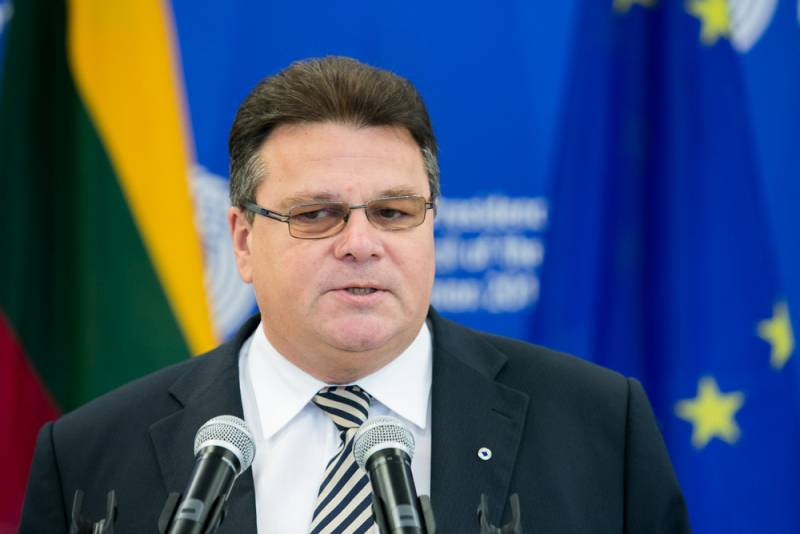 Lithuanian media, citing Foreign Minister Linas Linkevichus, said that Lithuania plans to tighten sanctions against Russian citizens accused of violating human rights and freeze their accounts and property located in the country.
The idea itself is not new for Lithuania and was previously proposed by representatives of various parties, just the head of the foreign ministry, for lack of other merits, decided to attribute this bill to the merits of the Lithuanian Cabinet.
It is assumed that the Lithuanian government will create mechanisms that will freeze the funds of Russian businessmen and officials who have fallen under sanctions under the so-called "Magnitsky law".
If the bill is adopted, Lithuania will be able to ban the entry of persons accused of human rights violations and corruption and freeze funds in their accounts.
Well-known folk wisdom says that the smaller the dog, the louder it barks. This can be fully attributed to Lithuania with its sanctions.
What are the "national sanctions" of Lithuania that prohibit
economic
and other activities of persons involved in suppressing the provocation of the Ukrainian Navy in the Kerch Gulf.
It is difficult to imagine the Russian captain of a border boat or a sailor - conscript who have bank accounts or business in Lithuania.
Approximately the same effect will be from the remaining "sanctions" of the dwarf "Baltic tiger" in relation to Russia.