Ukrainian media are enthusiastically reporting the upcoming "dispossession of Moscow priests." It turns out that on Thursday December 20, 2018, the Verkhovna Rada of Ukraine may consider a bill to rename the Ukrainian Orthodox Church of the Moscow Patriarchate (UOC MP).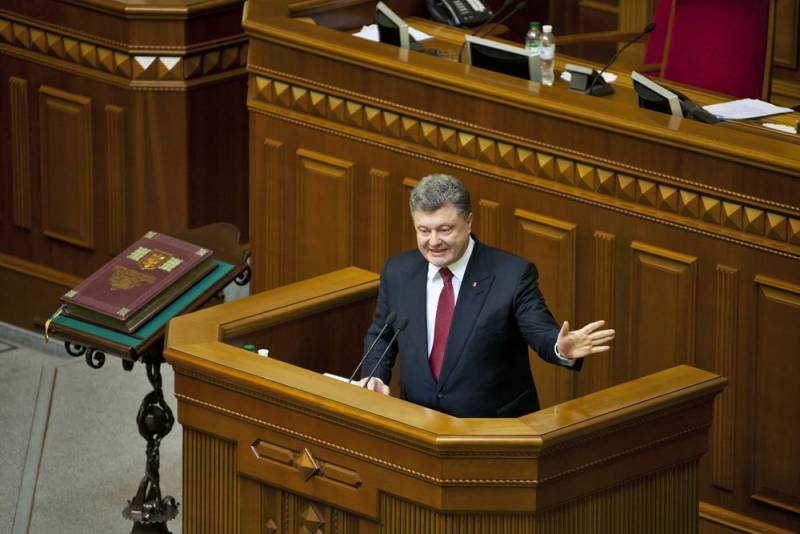 In addition, a bill on the procedure for the transfer of communities and property to the newly formed "Orthodox Church in Ukraine" (Patriarchate of Constantinople) will also be considered. This information was announced at the conciliation council by the speaker of the parliament Andrei Parubiy.
It should be noted that the People's Deputy from the Petro Poroshenko Bloc faction Aleksey Goncharenko initially spoke out, who said that in the near future the parliament should consider the bills mentioned. Goncharenko is known for his openly anti-Russian position and active participation in the events of May 2, 2014 in Odessa. At the same time, Goncharenko clarified that there are two bills regarding the names of churches, which indicate that they should be called by their religious center.
Ukrainian Orthodox Church alone - Orthodox Church of Ukraine
- said Goncharenko.
In turn, Parubiy noted that if the committee approves this issue on Wednesday December 19, 2018, then the next day the parliament will be able to consider these bills.
According to the Constitution, Ukraine is a secular country where religion is separated from the state. However, Kiev more and more slides toward ISIS (banned in Russia), it remains only to introduce criminal liability for visiting the churches of the UOC (Moscow Patriarchate). At the same time, the "protector" of the topic is the "guarantor of the nation" Petro Poroshenko himself, who vowed to protect the rights and freedoms of citizens.