The American edition of The National Interest published material that examines the situation of the Russian Navy. According to the authors, it is becoming more and more a so-called fleet of "green water". That is, he is able to carry out coastal missions. But the fleets of the USA and China are called by the publication fleets of "blue water" - those that have the ability to operate in the ocean.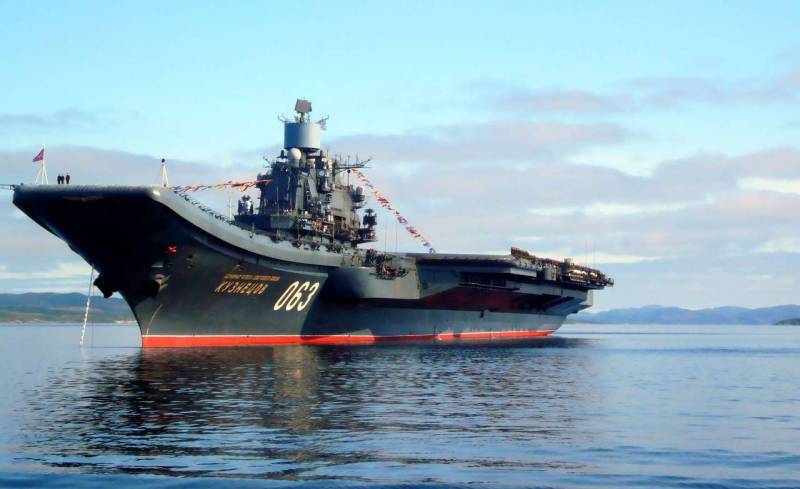 This point of view is argued by the fact that Russia is currently actively replacing old ships with new ones, but new ones are much smaller. If old ships were large and had the ability to carry a lot of weapons on board, and could also sail much further, then new ones do not have such capabilities. But they are cheaper and easier to operate.
In addition, The National Interest writes that the situation in the Russian Navy became even more complicated after the accident caused the sinking of the floating dock PD-50, which repaired the aircraft carrier Admiral Kuznetsov. Now, to compensate for this loss it will take several years. Russia will be sorely missed by such a repair shop for large ships. Thus, the Russian fleet will become green even faster, the newspaper notes.
According to expert Eric Wertheim, who specializes in naval fleets, the main Russian problem in this area remains the financial one. Even before the incident with the PD-50, this issue was very acute.
It remains unclear whether the Russian
economy
withstand more than a short-term partial upgrade
- the expert noted.
The main choice that will face Russia, according to The National Interest, is whether to spend a lot of money on the restoration of the PD-50, or to abandon the large ships and replace them with smaller ones.