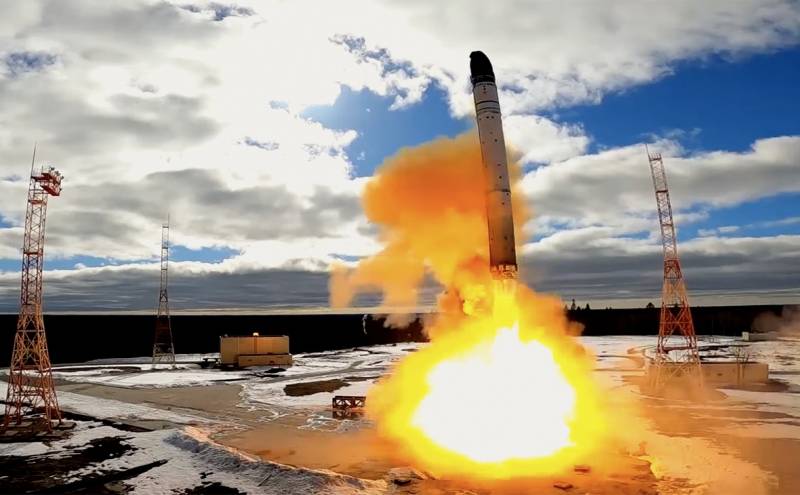 The newest Russian silo-based strategic missile system "Sarmat" has been put on experimental combat duty. About this agency
TASS
said a source in the rocket and space industry. According to him, flight and space testing of the product continues.
The placement of Sarmat on experimental combat duty in the Uzhur formation of the Strategic Missile Forces was carried out in parallel with the flight design tests of the product.
– the agency quotes its interlocutor.
At the same time, the publication emphasizes that it does not have confirmation of this information.
Let us recall that the RS-28 Sarmat is a Russian promising silo-based missile system with a heavy liquid-fueled orbital intercontinental ballistic missile. Its development began back in the 2000s by specialists from JSC State Rocket Center named after. V. P. Makeeva."
"Sarmat" is intended to replace the Soviet R-36M2 "Voevoda" missiles in service with the Strategic Missile Forces. The missile uses an upgraded version of the RD-264 engine. Today, Sarmat is the most modern Russian ICBM.
The new intercontinental ballistic missile is distinguished by a shortened active trajectory section, increased energy power and improved security of the missile and its silo launcher.
According to experts, the enemy will have a missile defense system capable of intercepting the RS-28 Sarmat no earlier than decades later.