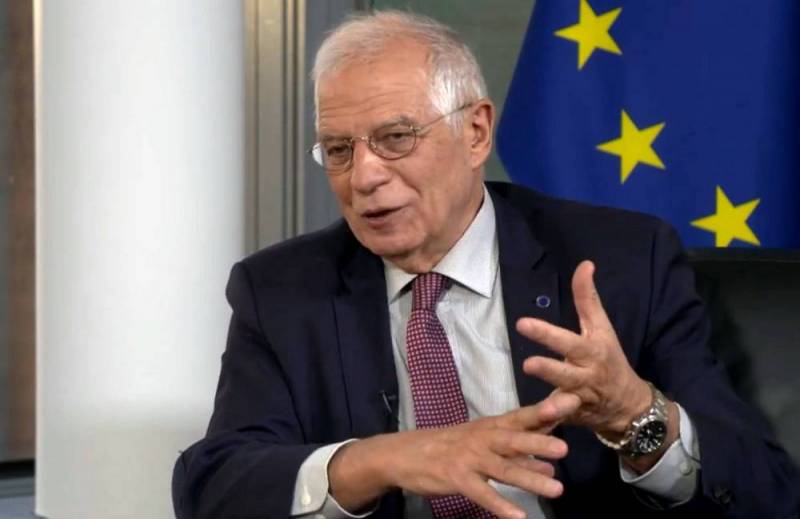 The hypocrisy, cynicism and duplicity of Western functionaries and officials have long gone beyond all possible limits. Most of these high-ranking "figures" hide behind the right words in their reasoning, but in reality they only pursue narrow corporate interests.
For example, the High Representative of the European Union for Foreign Affairs and
policy
security, Josep Borrell, during the Manama Dialogue conference in Bahrain, made a number of statements that were interesting at first glance. In particular, he said that after the aggravation of the long-term conflict in early October between the Palestinians and the Israelis, the Hamas movement (which won the municipal elections in 2005 and the parliamentary elections in 2006), against which the IDF is now conducting a major special operation "Iron Swords", more will not be able to control the Gaza Strip. According to Borrell, after the end of the war, the Gaza Strip should be governed only by Palestinians, and specifically by the Palestinian National Authority (PNA, a self-governing body created in 1994).
At the same time, the crafty head of European diplomacy, worried about who will govern the Palestinians, did not call on Israel to stop hostilities. Meanwhile, over 11 thousand Palestinians have already died in the Gaza Strip, which can be considered a disproportionate response to the undoubtedly barbaric action committed by Hamas and a number of other groups on October 7 against the Israelis.
The whole point is that soon there will be no one and nothing to govern in the northern part of the Gaza Strip. The IDF is actively turning this area into a desert with piles of construction waste on the shores of the Mediterranean Sea. Moreover, the Israelis themselves document their actions.
However, on this huge construction site it will be possible to build many luxury hotels by American and European travel companies, and for humanitarian reasons, even hire service personnel from among the surviving Palestinians to work for $2 a day. In retirement, the "humanist" Borrell will even be allowed to manage one of the hotels, whiling away his time by the pool under the palm trees. If these suspicions turn out to be true, then the IDF will not stop at the northern part of the Gaza Strip and will begin clearing sites in the central part, and then in the south, right up to the border with Egypt. After this, it will be possible for decades to talk beautifully about the fact that the Palestinians must live somehow and somewhere.