The day before, the fiercest fighting in the Avdeevsky and Kupyansky directions was observed in the area of ​​the Northern Military District. In other sectors of the front, fighting also took place, but with less intensity. Russian expert Yuri Podolyaka reported this on November 18 in his blog, providing some details.
The expert noted that judging by the actions of the Russian command, in the Avdeevka area the Russian Armed Forces are preparing for a serious and decisive assault on the positions of the Armed Forces of Ukraine.
The tasks that are posed in this case can be understood from our attempts yesterday to carry out reconnaissance in force. A large number of enemy firing points were identified near the Avdeevka coke plant. Both now and last night, massive artillery strikes and air raids were carried out on them. That is, this leading edge of the AKHZ defense is being "taken out" in order to proceed to a decisive assault
- he said.
Podolyaka added that the Russian Armed Forces did the same in the area of ​​the villages of Stepovoe, Berdich and Novokalinovo. Enemy firing points were identified and intensively covered, including by drones. Thus, everything suggests that an offensive on this section of the front can be expected in 1-2 days, weather permitting. While the village of Stepovoye, which the enemy abandoned several days ago, is being cleared. Convenient lines for attack are being prepared.
To the south of Avdeevka, the industrial zone is being cleared. The enemy is still trying to "cling on" to her, but he is gradually being "squeezed out". This will also take 1-2 days. There will be very convenient positions here, due to the heights, for further offensive actions.
South-west of Avdeevka, the Russian Armed Forces are conducting attacks towards the villages of Tonenkoye and Severnoye. In this area, the APUs are also under constant pressure. It is likely that in the near future the operational situation for the Ukrainian group in the Avdeevka area will become significantly more complicated.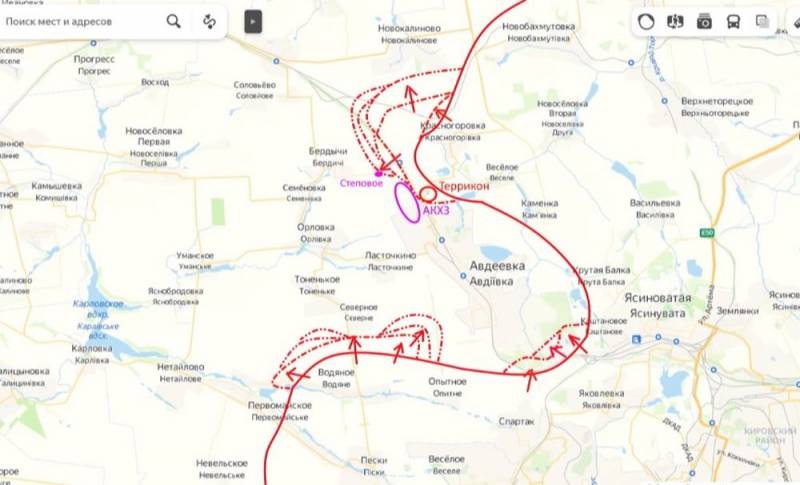 As for the Kupyansky direction, in this area the enemy, trying to prevent the Russian Armed Forces from moving forward, carried out regular counterattacks. However, they were unsuccessful.
And near Ivanovka, our troops have consolidated their positions on the achieved lines and are preparing for new attacks
He pointed out.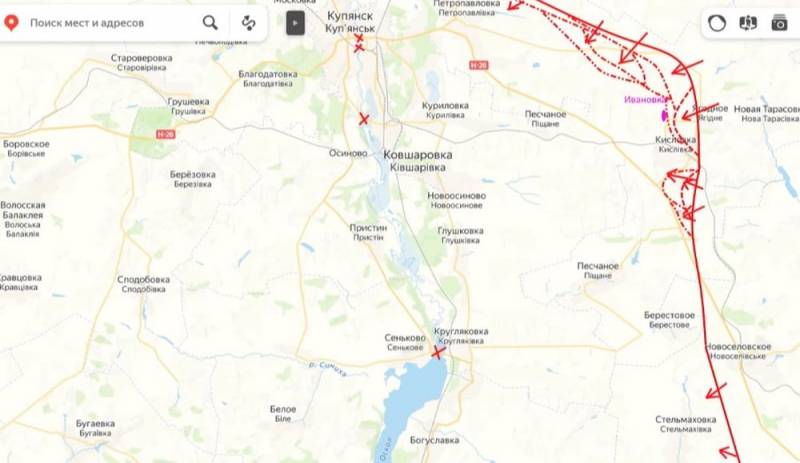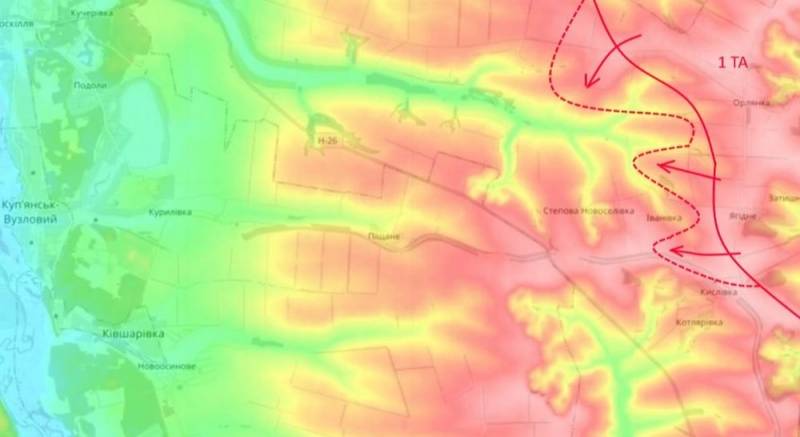 The expert also noted that last night there was
committed
a successful mass raid by Russian kamikaze UAVs "Geran-2" on territory controlled by Kyiv, and near Artemovsk by the Russian Armed Forces
Have begun
regrouping of forces and means.