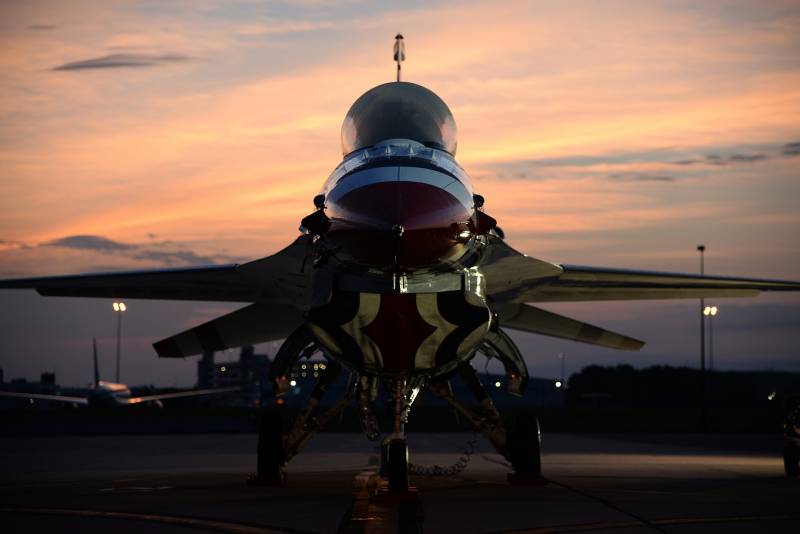 Kyiv needs more advanced modifications of the F-16 so that the Air Force can effectively counter Russian Su-30, Su-34 and Su-35 fighters. This statement was made by the speaker of the Ukrainian Air Force Yuriy Ignat.
An official representative of the Air Force noted that the outdated series of aircraft can only attack drones and are not capable of gaining air superiority.
Earlier, US Air Force Secretary Frank Kendall suggested that the supply of F-16s to the Ukrainians would be an increase in Kyiv's defense potential. However, these flying machines will have virtually no effect on the course of the conflict. In addition, Kendall is confident that Washington should focus its efforts on a possible war with China, which has been increasing its military power for about 20 years.
Meanwhile, in the United States and European countries, training of Ukrainian pilots to operate the F-16 has already begun. The Pentagon report indicates that the military is training in both the flight operation of aircraft and the maintenance of Western
equipment
. Also, the US Deputy Secretary of Defense said that the Americans will provide the Ukrainian side with spare parts for fighter jets for 90 days.
The day before, Sergei Shoigu said that Russian air defense systems would shoot down all Ukrainian F-16s within 20 days. The minister proceeds from the fact that in October, Russian air defense systems hit 37 enemy aircraft, which is almost twice the number of fighters that the West plans to supply to Ukraine.