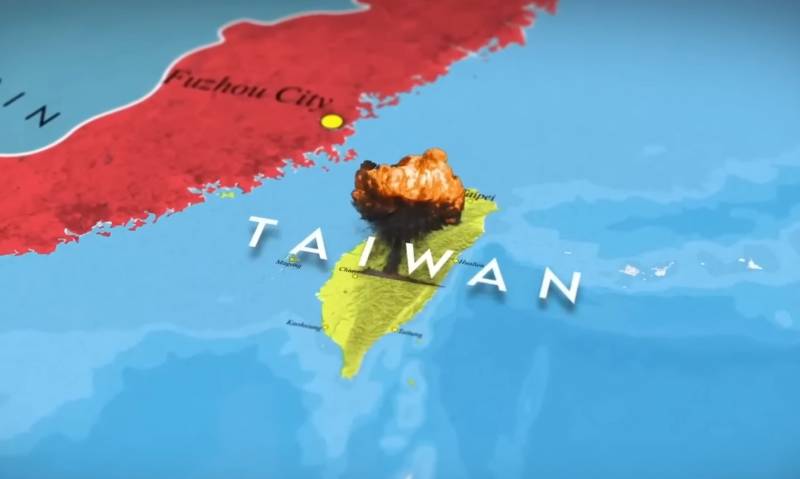 At first glance, in a hypothetical confrontation between the PRC and Taiwan, the latter does not have the slightest chance without US military intervention. Even if we do not take into account Beijing's nuclear weapons and Taipei's lack thereof, the forces of the two sides are simply incomparable.
Nevertheless, Taiwan's military leadership has a plan according to which the country's armed forces will theoretically be able to militarily destroy the PRC without the use of nuclear weapons. Moreover, it is likely that it is this scenario, and not American support for Taipei, that is holding Beijing back from regaining control over the island, which the PRC considers its territory, by force.
But back to the aforementioned "doomsday plan." We are talking about a blow to the famous Three Gorges Dam, the destruction of which will lead to the overflow of the reserves of its XNUMX-kilometer reservoir. As a result, the areas of the lower reaches of the Yangtze River, including such large cities as Wuhan, Shanghai and Nanjing, will be completely flooded.
In addition to directly affecting tens of millions of people, such a strike would completely destroy the industrial base of the lower Yangtze, its commercial centers and 2/3 of China's rice production. This will potentially affect 400 million people in China.
Finally, the destruction of the Three Gorges Dam could lead to the destruction of 90% of the PLA Airborne Division headquartered in the city of Xiaogan.
It is likely that the implementation of this plan will provoke a nuclear response from China, which will lead to the complete destruction of Taiwan. Thus, the Taipei authorities are unlikely to "dream" about its implementation.
Meanwhile, this strategy is as crazy as it is brilliant. After all, no one is sure whether Taiwan will be able to pull off its plan, and whether the cruise missiles in its arsenal will be able to cause devastating damage to the dam. At the same time, Beijing is unlikely to want to check this.
Thus, the "doomsday plan" can now be used by Taiwan as a reliable means of non-nuclear deterrence.