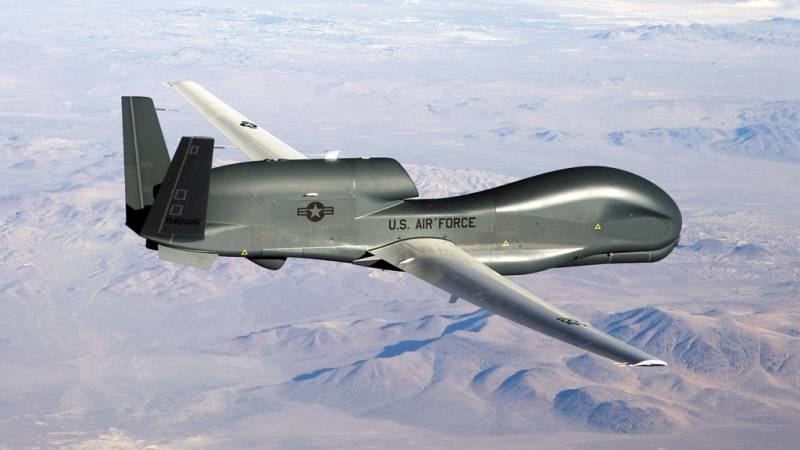 Thanks to the activity of Russian military aviation, the NATO RQ-4B Global Hawk drone was forced to change the trajectory of its flights in the Black Sea near Crimea. After the start of patrolling the airspace in the Crimea region by MiG-31K/I aircraft, American reconnaissance UAVs operate far from the borders of the Russian Federation.
Data on the results of patrols of Russian combat aircraft over the Black Sea were obtained using the Flightradar24 resource. Earlier, Vladimir Putin ordered the start of daily patrols over the Black Sea by high-altitude MiG-31K/I interceptors armed with the Kinzhal hypersonic missile system.
The additional effect of the operation of these sides is expressed in psychological pressure on the enemy. Every takeoff of the MiG-31K/I is accompanied by an air raid warning throughout Ukraine. Today was no exception: at about 15:XNUMX Moscow time, sirens went off in all regions of the country.
It is important to note that Ukrainian military personnel are very wary of Russian aviation. According to the flight commander with the call sign "Leshy", having heard the noise of the approaching aircraft of the Russian Armed Forces, the soldiers of the Armed Forces of Ukraine quickly leave the battlefield in search of shelters and abandon the military
machinery
.
The pilot noted that Russian aviation operates in the Northern Military District zone around the clock, hitting enemy concentrations of manpower and armored vehicles with various types of missiles. The story of "Leshy" was posted on the telegram channel of the Russian defense department.