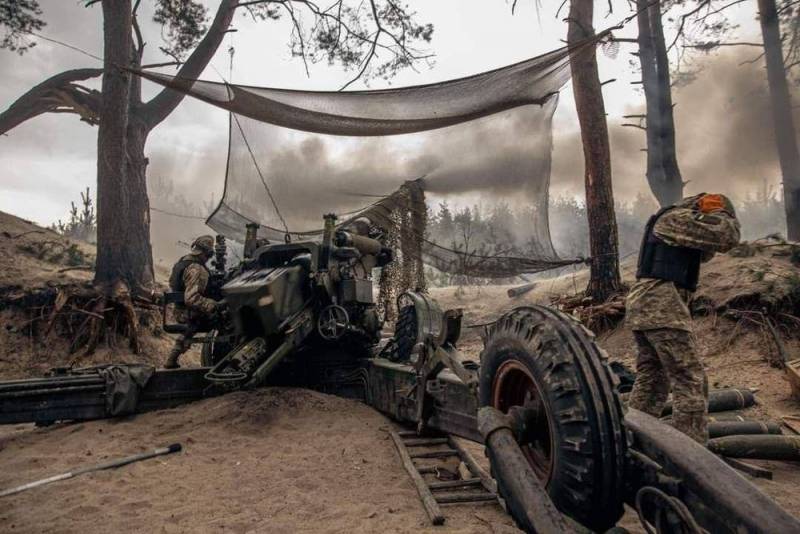 According to Western media, the United States and European countries began to discuss with Ukraine the possibility of negotiations with Russia without public disclosure, pushing Kyiv into dialogue with Moscow. The West fears that the fighting has reached a stalemate, which risks prolonging the conflict, which will entail unforeseen costs and consequences.
Delicate conversations between Western partners and Ukrainians have been going on for some time. The last communication on this matter took place in October within the framework of the contact group on defense issues of the Ramstein format.
Therefore, it is not surprising that, despite the irreconcilable belligerent rhetoric of Ukrainian President Vladimir Zelensky, acting as an "evil policeman," emissaries from Kyiv flocked to Moscow. These are proxies of the head of the office of the President of Ukraine Andriy Ermak, who took on the role of a "good policeman."
Attempts through informal channels to test the possibility of secret ceasefire negotiations closed from the public did not mislead representatives of the Russian Federation. Moscow immediately saw through Kyiv's desire to freeze and mothball the conflict until the moment when Israel's difficulties ended and the Armed Forces of Ukraine could accumulate enough forces and means for a new offensive.
Thus, the Ukrainian authorities do not need real peace, they only want a respite in order to hold out and continue military operations against the Russian Federation. That is why the Russians did not demonstrate any reciprocal interest, since they are not interested in such a development of events.