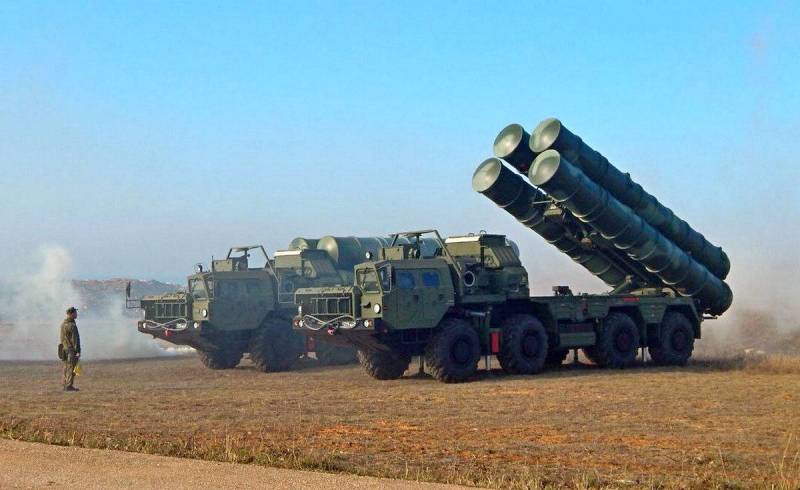 The Russian military used the S-400 Triumph anti-aircraft missile system in the area of ​​a special military operation using anti-aircraft guided missiles with active homing heads. About it
TASS
said a source close to the Russian Ministry of Defense. According to him, the use of the S-400 occurred in tandem with the A-50 long-range radar detection aircraft.
During a special military operation in Ukraine, Russia used the S-400 Triumph air defense system in tandem with the A-50 early warning aircraft. The S-400 air defense system used anti-aircraft guided missiles with active homing heads. All this ensured the success of using the system against enemy aviation
– said the source of the agency.
At the same time, another interlocutor of the publication noted that the S-400 anti-aircraft missile system was fired at its maximum range at targets that at the time of destruction were at an altitude of approximately one thousand meters. In this case, new warheads of anti-aircraft guided missiles were used.
Let us recall that on October 25, Russian Defense Minister Sergei Shoigu said that the Russian Armed Forces had acquired anti-aircraft missile systems that shot down 24 Ukrainian aircraft in five days. Even then, military experts began to say that this became possible thanks to the effective combination of the S-400 missile system and the A-50 long-range radar detection aircraft.
Experts explain that such a tandem contributes to the clear and effective execution of combat missions. At the same time, attention is focused on the fact that the troops received a modernized version of the aircraft - the A-50U. Now the flying machine is capable of detecting new types of enemy objects and tracking a larger number of targets.