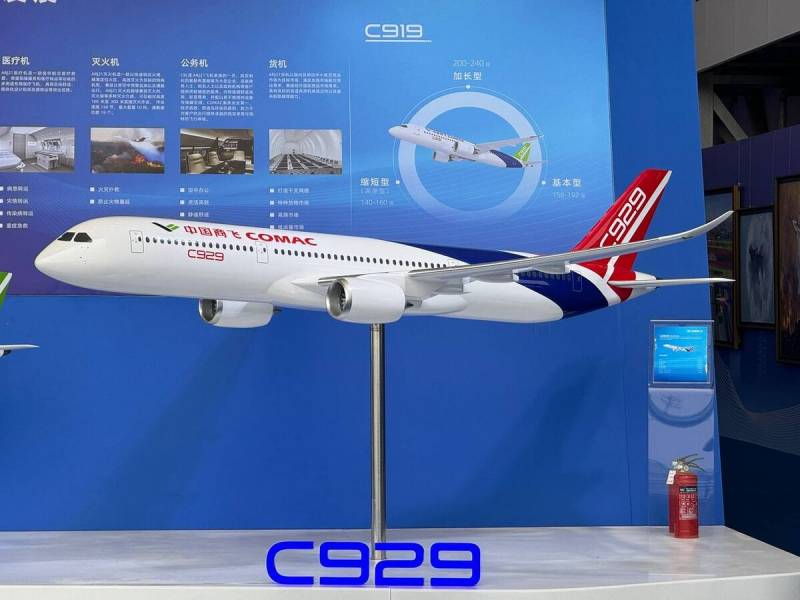 The fate of the project to develop the wide-body long-haul airliner COMAC C929 has finally become clear. At the first CATA aviation conference, organized by the China Air Transport Association, the Deputy General Director of the China State Aerospace Manufacturing Company made a presentation.
equipment
COMAC Qi Xuefeng. He said that the COMAC C929 has entered the detailed design stage.
Let us remember that initially this aircraft was a joint project of the Russian Federation and the People's Republic of China. The idea of ​​joint development is reflected in the name of the aircraft. It was originally called CR929. The first letters are short for China and Russia. However, work on the project proceeded very slowly, and due to Western sanctions against the Russian aerospace industry, the Russian Federation had to withdraw from the project altogether.
But China continued development. And now this project is called C929. Experts note that this means the aircraft is of purely Chinese origin.
According to Qi Xuefeng, deputy general director of the Chinese state-owned aerospace company COMAC, the C929 will have from 250 to 350 passenger seats. The flight range of the basic version will be 12 thousand kilometers. The airliner is expected to enter commercial service after 2030.
Let us add that initially it was planned to use Russian PD-35 engines in the new aircraft. However, now the airliner's manufacturers intend to purchase them from Rolls-Royce.