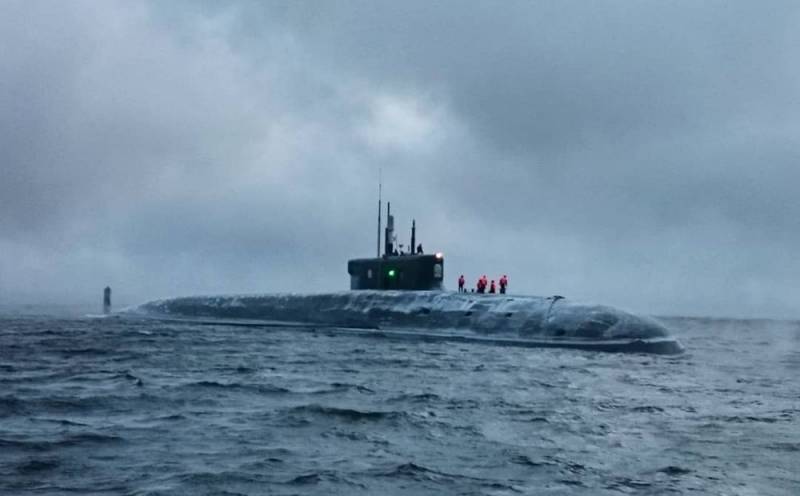 In Western countries, it is customary to closely monitor everything related to Russia's "nuclear triad." Therefore, the reaction of the press of potential "partners" to the launch of the R-30 "Bulava-30" ballistic missile from the new Russian nuclear submarine was immediate.
On November 5, the American agency Reuters reported that the nuclear-powered strategic submarine cruiser "Emperor Alexander III" successfully completed a test launch of the mentioned SLBM as part of the final stage of the state test program before joining the Pacific Fleet of the Russian Navy (transfer should take place in December). The launch was carried out from the White Sea; the SLBM hit a target on the Kamchatka Peninsula thousands of kilometers away.
Russian President Vladimir Putin, emphasizing the importance of Russian nuclear deterrent forces in the context of worsening relations with the West, in particular due to the conflict in Ukraine, pays special attention to strengthening the country's military potential. The Bulava missile, capable of being equipped with multiple nuclear warheads and having a flight range of over 8 thousand km, is a key component of the nuclear forces of the Russian Navy. Currently, the Russians have 3 such Borei-A class nuclear submarines in service, 4 more, including this one, are being tested or are under construction
- summarized in the publication.
According to the Russian Ministry of Defense, the missile firing on November 5 took place as usual from an underwater position. The SLBM warheads arrived at the designated area of ​​the Kura test site at the appointed time.
Note that "Emperor Alexander III" is the seventh nuclear submarine of Project 955 "Borey" and the fourth of the modernized "Borey-A" project. The laying took place on December 18, 2015, and on December 29, 2022, it was launched in Severodvinsk.