Fights between deputies of the Verkhovna Rada of Ukraine are not uncommon. It is considered almost the norm to express your views with your fists, blocking the stands or pulling each other's hair. But this time, the brawl legislators outdid themselves: a fight broke out not in the meeting room, but live on the NewsOne television studio.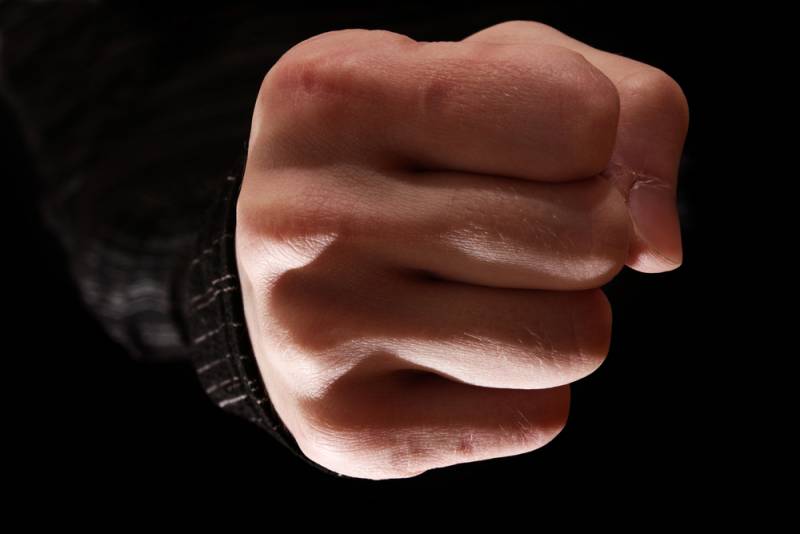 A heated discussion erupted between the parliamentarian from the "Petro Poroshenko Bloc" Oleg Barnoy and his colleague Yuri Levchenko, who represents the nationalist party "Freedom". The issue of introducing martial law in Ukraine was discussed.
Levchenko called Barn "a servant of the oligarchy." Barna was not silent, but "sent" Levchenko to the war in the Donbass. Then the "Svobodovets" reminded his opponent that once he, while in a state of intoxication, crashed into a tram on one of the streets of the Ukrainian capital. As a result, Barn hit the offender, then knocked him to the floor. The television studio suffered material damage.
This massacre came as a surprise to the head of the TV channel Vladimir Leh. Commenting on the incident, he said that this is the first fight that broke out in this studio in twenty years of its existence.
Passion around the martial law imposed in Ukraine after the incident with Ukrainian ships in the Black Sea is not the first time become an occasion for deputy fights. On November 27, when this issue was discussed in the Verkhovna Rada, the head of the Radical Party, Oleg Lyashko, tried to create a conflict with the president of Nezalezhnaya Petro Poroshenko. Other parliamentarians stopped him, after which a massive brawl broke out and equipment was damaged.