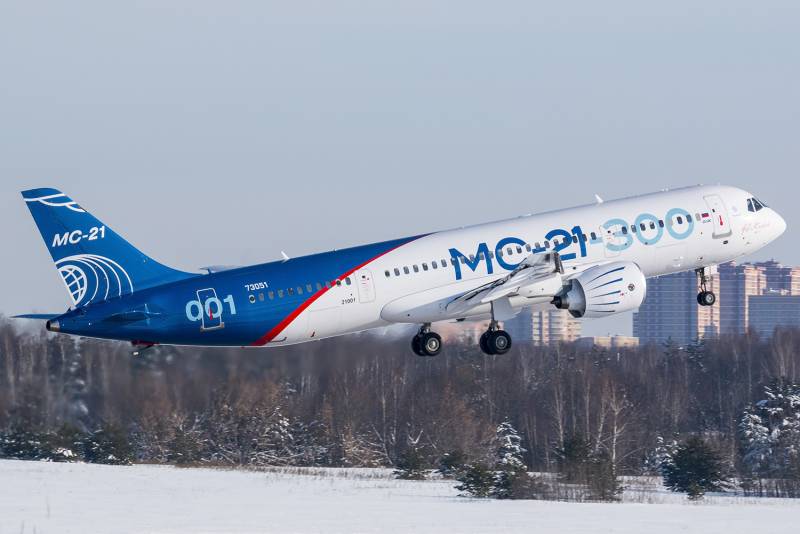 The Ulyanovsk Design Bureau has released an avionics kit that allows you to control all on-board systems and actuators for the MS-21 medium-haul passenger aircraft.
Along with this, specialists from the Radioelectronic concern
Technology
", part of the Rostec state corporation, have developed entirely domestic lighting equipment for the cockpit. At the same time, remote controls manufactured in the Russian Federation will allow you to control a large number of aircraft technical systems: speed measurement, air conditioning, fuel system, hydraulic system, as well as inertial and fuel systems.
Rostec noted that the MS-21 will be the first Russian aircraft to feature such a set of avionics. It is reported that the new equipment is not inferior to foreign analogues. Also, the executive director of the corporation, Oleg Yevtushenko, noted that the airliner is being created using advanced developments in domestic science and technology.
Earlier, Andrei Boginsky, General Director of Yakovlev PJSC, informed that 18 MS-21 aircraft are currently in production. Deliveries of the first copies of the aircraft are scheduled for 2024.