European officials at times pick up extremely strange and dubious arguments to substantiate their proposals.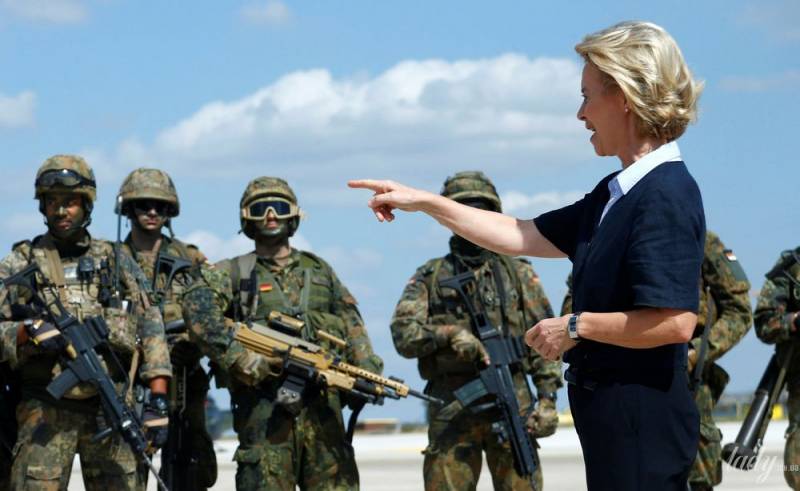 Speaking at the opening of the next security conference in Berlin, German Minister of Defense Ursula von der Leyen said that "Russia has repeatedly committed attempts on the main achievement of civilization: the ability to resolve conflicts between countries."
Thus, the German minister argued her proposal on the need to create a unified European army as soon as possible.
The German defense minister put forward a number of theses regarding the relatively new European army. In her opinion, the united army should be ready to "toughly intervene in conflicts", military cooperation of the EU countries should be closer, and decisions should be made faster.
Regarding the attempts of Russia on the achievements of civilization, it is rather strange to hear such statements from an official of a state member of NATO. Even taking into account the recognized Russophobia of the German Minister of Defense, she should be more objective and legible in arguments.
It is enough to recall that this military bloc, only in the last thirty years, was the initiator and instrument of the dismemberment of Yugoslavia, destroyed Iraq, Libya and unleashed a long war in Afghanistan.
Therefore, Mrs. von der Leyen should first dig out the log from her own eye, and then she is already worried about the mote in the eyes of others.