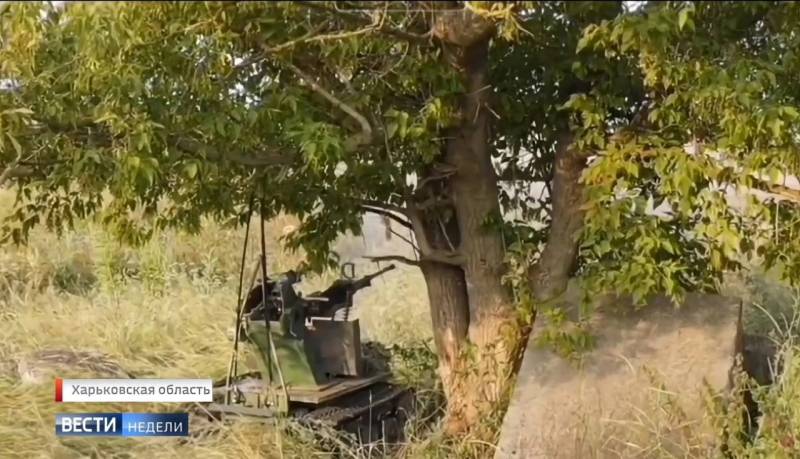 Russian troops operating in the Kupyansk area are using a combat robot to counter the Ukrainian Armed Forces military personnel in the forest belt. The robot is a small mobile unit with two Kalashnikov assault rifles.
According to sources, the platform is moving ahead of the assault group of the Russian Armed Forces. The goal of the ZVO unit is to defeat the Ukronazis entrenched in the forest.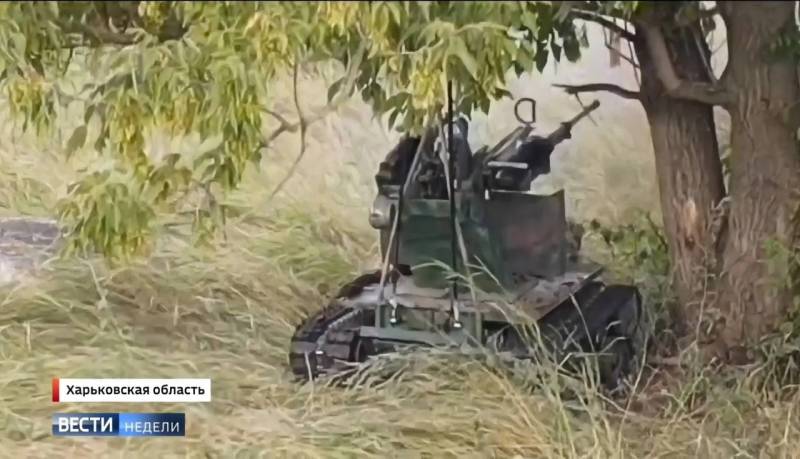 Along with this, the Ural kamikaze drone "Ghoul" performed excellently, hitting a Ukrainian Armed Forces vehicle that was transporting an artillery installation. Despite the excessively large distance to the object (more than 10 km) and the operation of enemy electronic warfare systems, the drone was able to blow up the enemy vehicle.
Earlier, Russian units advanced in the Avdeevsky direction near the village of Opytnoye in the DPR, taking advantageous positions near the village. This was announced by the acting head of the DPR Denis Pushilin. In addition, in the Krasnoliman direction, the enemy tried to break through the defense line of the Russian Armed Forces four times, but was repulsed.
Meanwhile, the Russian side retains its troops and does not expose them to unnecessary risk, meanwhile grinding down Ukraine's military machine. When Kyiv's resources are exhausted, Moscow will strike a powerful blow. This opinion was expressed by former CIA analyst Larry Johnson.