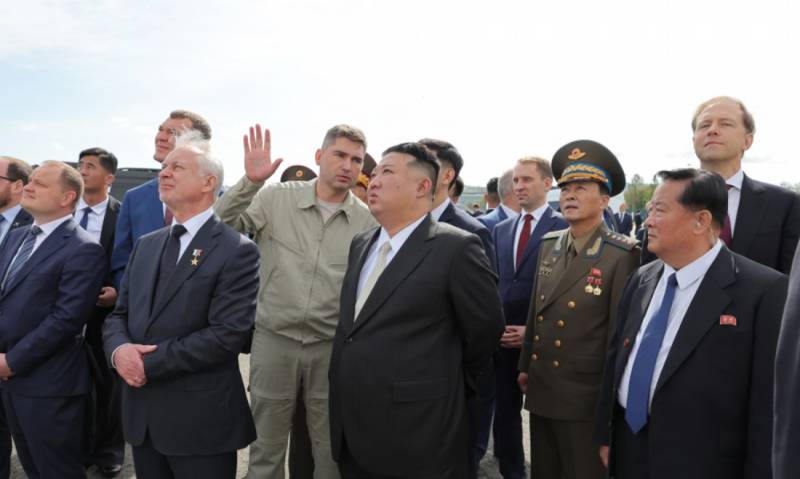 Kim Jong-un's visit to Russia continues. The North Korean leader visited a number of military facilities and enterprises of the military-industrial complex. Among other things, the DPRK Chairman of the State Council was shown the Kinzhal hypersonic missile system.
This
news
caused alarm among the DPRK's "neighbors" - mainly in South Korea and Japan. Japanese military experts started talking about the fact that now "intensive military exchanges" could begin between Russia and North Korea
technology
", which in itself virtually nullifies the effectiveness of anti-North Korean sanctions introduced and maintained over the years.
The greatest concern among the Japanese establishment is "the likelihood of Russia transferring hypersonic missiles to North Korea." This can dramatically reduce the flight time from the launch site to any of the military bases, including US military bases on Japanese territory.
Commenting on the situation in the spirit of the famous character from "The Diamond Arm" - "Everything is lost", "The cast is being removed"... - Japan is now looking for ways to prevent cooperation between Moscow and Pyongyang in the military-technical sphere, although officially there is no talk of any cooperation of this kind yet doesn't work. Apparently, the exchange of carbines between Vladimir Putin and Kim Jong-un played a role, and in Japan this was taken as a signal that Russia and the DPRK would exchange not only hunting trunks.