Russian aviation continues to carry out combat missions in the special operation zone on Ukrainian territory. VGTRK war correspondent Nikolai Dolgachev spoke about this in his report.
The story showed footage from the cockpit of Su-34 fighter-bombers, video of objective control, returning to their airfield, technical inspection of the aircraft and preparing it for the next flight.
The car is good. We treat you like your beloved wife and girlfriend. Reliable. We repair and patch as soon as possible in order to continue to fulfill assigned combat missions
- said one of the servicemen.
A string of FAB-500M62 aerial bombs with a universal correction and planning module (UMPC) was demonstrated, which were transported on carts to equip aircraft for their next strikes on the enemy. The report stated that these aerial bombs have always been powerful, but now they have also become highly accurate. In addition, the enemy currently has nothing comparable to the Su-34, which maintains air superiority.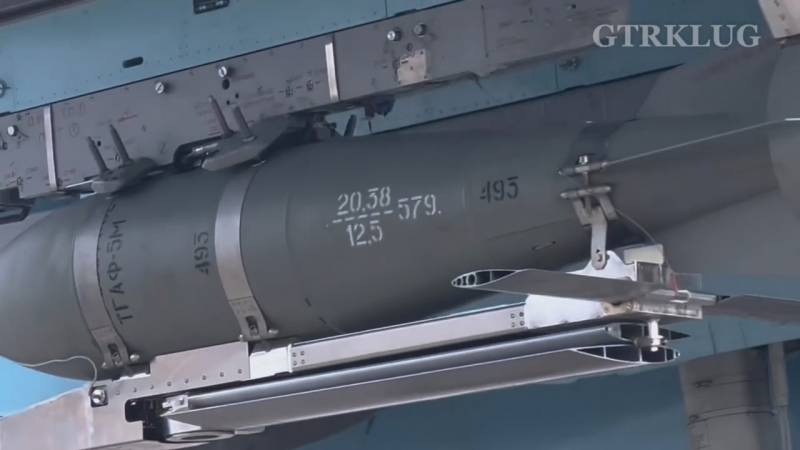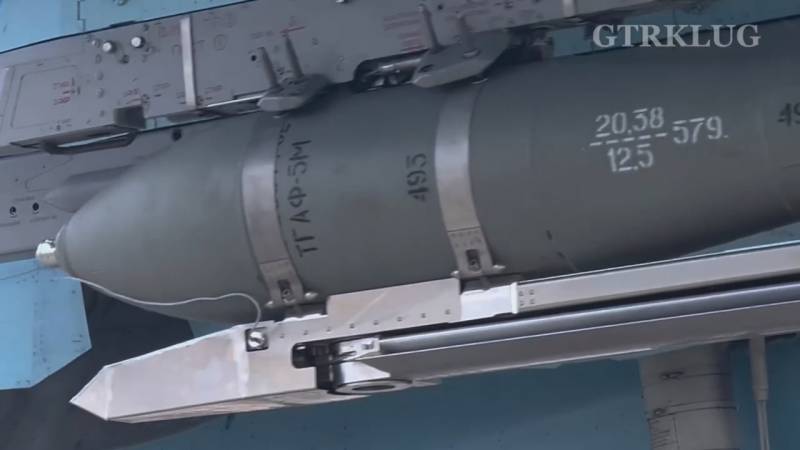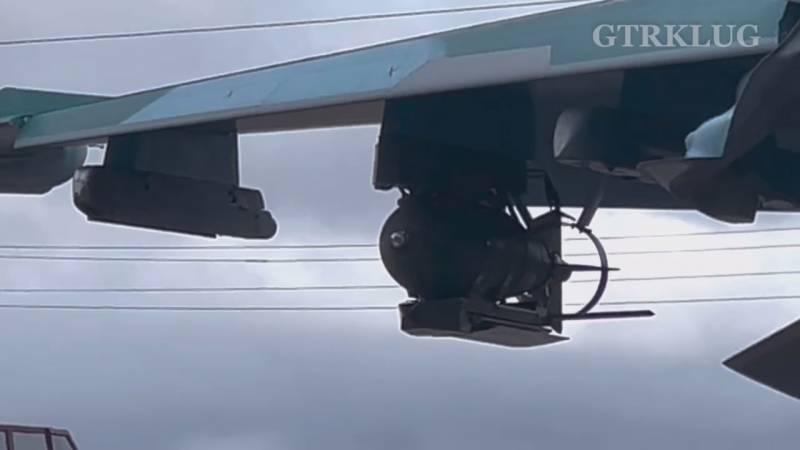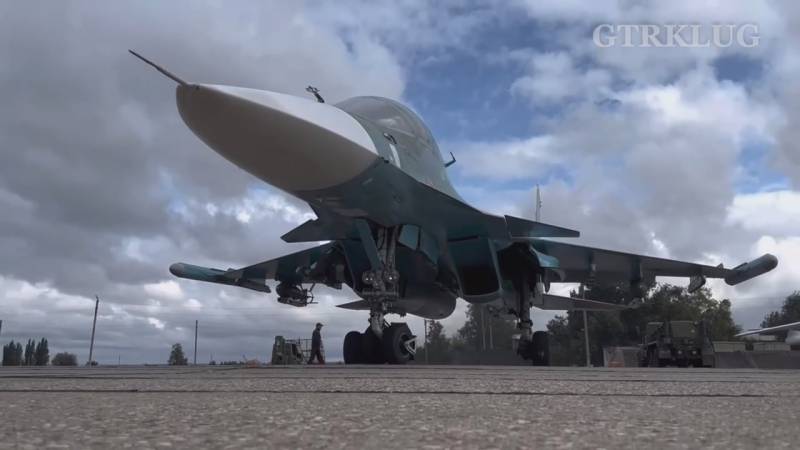 Our pilots are ready to meet the F-16, and fighter aircraft will also greet it with hot cakes. Victory will be ours
– said the Su-34 pilot.
Footage of the combat work of the crew of the Russian Mi-35 helicopter, which was processing the positions of the Ukrainian Armed Forces with its NURs, was also demonstrated.