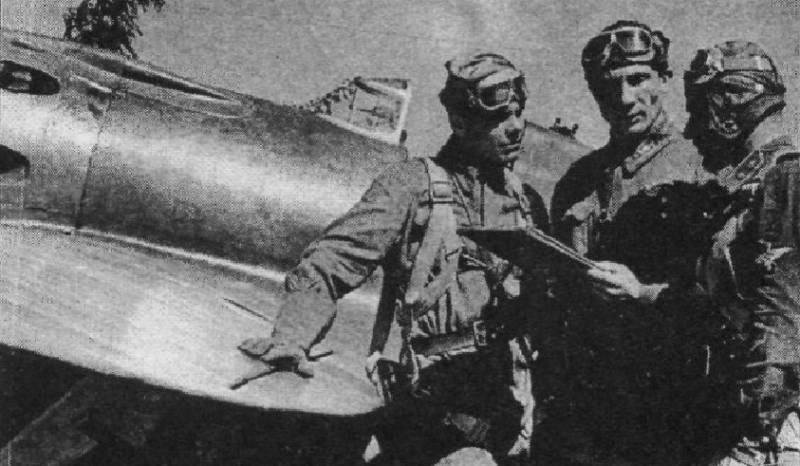 Ramming is one of the most difficult techniques for military pilots. Soviet aces repeatedly used it against the Luftwaffe during the Great Patriotic War, and it was precisely this maneuver that the Germans were terrified of. In total, from 1941 to 1945, military pilots of the Red Army carried out more than 300 rams.
Moreover, the very first such confirmed maneuver occurred on June 22, 1941 at 4.55 am. It was carried out by the flight commander of the 46th Fighter Regiment, Senior Lieutenant Ivan Ivanovich Ivanov.
At an altitude of 2 km, a link of the above-mentioned regiment met German He-111 bombers. As most experts say today, it was an extremely difficult target for a fighter to ram. There was practically no chance of survival.
Meanwhile, having spent all the ammunition, Lieutenant Ivanov sent his I-16 to one of the Heinkels.
The Soviet pilot died during this maneuver. At the same time, the German winged vehicle also did not reach its destination. The He-111 crashed along with its crew.
I.I. Ivanov was posthumously awarded the title of Hero of the Soviet Union.
Then on the same day there were four more ramming attacks carried out by Soviet pilots.
But the first night ram during the Second World War was carried out on the night of July 29 by senior lieutenant Pyotr Vasilyevich Eremeev, who also received the Hero of the Soviet Union. He destroyed a Junkers Ju 88 and remained alive.
At the same time, for many years only his fellow soldiers knew about his feat, and therefore the first night ram was initially considered to be the maneuver of junior lieutenant Viktor Vasilyevich Talalikhin.
By the beginning of the Great Patriotic War, he was already a fairly experienced pilot, as he managed to take part in the Soviet-Finnish War. Moreover, at the time of his maneuver, which would later be called the most famous night ram, the ace was only 23 years old.
It all happened on August 7th. Having flown out on patrol, Talalikhin intercepted a German bomber south of Podolsk.
At an altitude of 4,8 km, the Soviet pilot overtook a much more massive enemy. After several attacks by the Soviet ace, his I-16 machine guns failed (the barrels burned out). As a result, junior lieutenant Talalikhin decides to ram.
Already 2,5 km from the ground, he hit a German bomber in the tail section with his I-16.
The impact almost turned the junior lieutenant's fighter upside down. It was no longer possible to save the car, so the pilot ejected.
At the same time, the Soviet ace completed his mission brilliantly - the enemy plane crashed. Just a couple of days after his feat, Viktor Vasilyevich Talalikhin was nominated for the highest award, Hero of the Soviet Union.