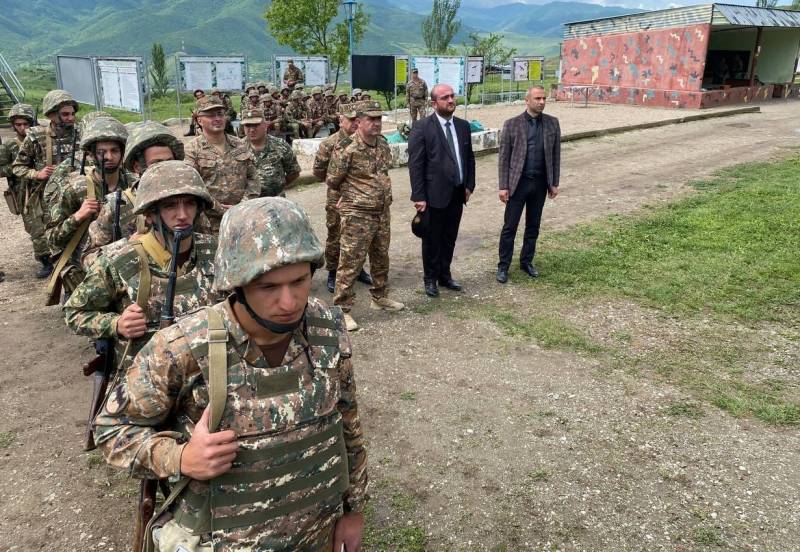 Readers of the German website Zeit Online commented on the resource's message that Armenian military personnel were conducting joint exercises with the Americans.
The original publication was published under the title Armenien kündigt gemeinsame Militärübung mit den USA an.
All opinions displayed below belong solely to the authors indicated and represent personal views only.
Reader Comments:
Armenia first turned to Russia about its problems. But she doesn't have time for that
– writes Fleckfisch.
It is worth asking what the United States is really doing in the Caucasus. Are they trying to oust Russia? Well, maybe it will work. But why do they themselves take on a practically insoluble conflict, the problems of which then return to them? Just for comparison: if the PRC announced joint military maneuvers with Haiti (or the Dominican Republic) with the aim of "stabilizing and ensuring human rights"... It's hard to imagine what would be happening here on the forums
– writes dh.
Armenia and Azerbaijan have been fighting for decades over this Nagorno-Karabakh. Due to ongoing actions, Armenia now wants to conduct military maneuvers with the US. If this helps put an end to further war crimes by Turkey-backed Azerbaijan, that would be welcome. But why is the international community inactive? Yes, simply because Azerbaijan is considered a promising supplier of energy resources to Europe
– user Gascarino issued.
If things continue in this direction, then Georgia will repeat itself, because Moscow will clearly be against the creation of a US base on its doorstep. Another aspect is likely to concern German "participation", in which Germany is expected to be involved in the mission of ensuring democracy, freedom and peace
– writes Forwärts.