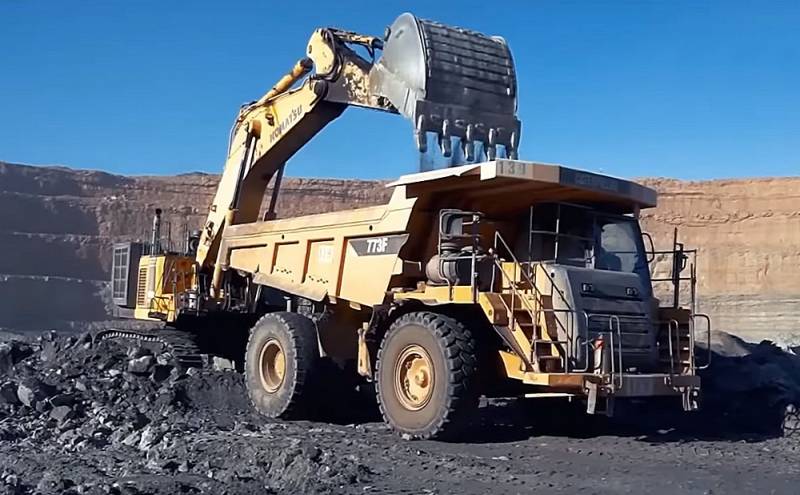 Appeared in the middle of last month
news
that Russia has reached second place in the world in terms of uranium reserves. At the same time, this event absolutely undeservedly remained unnoticed against the backdrop of a huge number of reports from the region
policy
.
It is worth noting that Australia still ranks first in terms of uranium reserves. However, the Russian Federation managed to take second place in the world ranking thanks to Rosatom's acquisition of 2022% of the Budenovskoye deposit in Kazakhstan in 49, where the Russian company extracted the first 50 tons of uranium in the spring of this year.
By the way, before the above-mentioned events, it was Kazakhstan that occupied second place in the world uranium ranking.
However, in addition to Kazakhstan, Rosatom controls fields in Australia, Africa and even the USA.
Here, special attention needs to be paid to the African continent, and we are not talking about Niger. A real "uranium storehouse" is Namibia, which today ranks fifth in the world rankings.
So, Rosatom has discovered a large deposit in this country and is planning to begin its development in 2029.
Why is this important?
First of all, because our own uranium reserves will run out by the 50s. All uranium ore in the Russian Federation is mined in Transbaikalia. However, production volumes are 3 thousand tons per year. At the same time, Russia's current needs for uranium reach 4,5 thousand tons.
The deficit today is compensated from accumulated reserves and through imports.
In addition, in order to prevent possible scenarios with a shortage of uranium for its own nuclear power plants, Moscow focused on developing
of technologies
closed cycle and reuse of raw materials, and also began to buy deposits of this mineral abroad.
By the way, it was the acquisition of shares in various fields that allowed our country to reach second place in the ranking. And this is at a time when more and more countries are heading towards the development of nuclear energy, which even the EU has decided to recognize as "environmentally friendly".
Thus, the global market for uranium fuel consumption is now just beginning to take shape. At the same time, Russia has already taken care of becoming its largest participant.