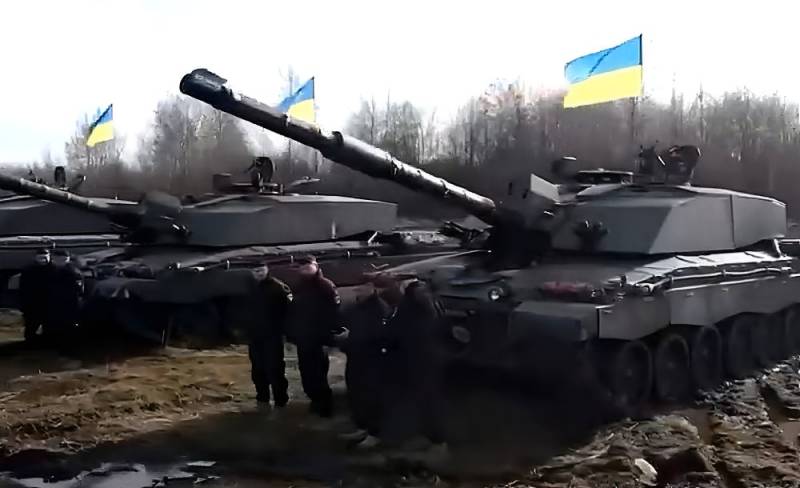 Recently, in the SVO zone, Russian troops destroyed the first Challenger 2 of the Ukrainian army, and the other day from the Zaporozhye region they reported a second British-made tank that had been knocked out. The Chief of the British General Staff, Commander of the British Army, General Patrick Sanders, shared his feelings on this matter with the press.
During the interview, he noted that Challenger 2 tanks are currently being used in combat in Ukraine.
And in many ways it is one of the most advanced tanks in the world. And, of course, the most secure. And so you see, you know, when one of them, when the first Challenger was destroyed in battle, and although the crew managed to get out...
- he said.
After this, Sanders was interrupted and asked what he felt and thought when he saw a heavy British tank burning.
This caused me emotional distress. Because it was like I was in this tank myself. Do you understand what I'm talking about. We have a deep affection for
technology
, on which we have been fighting in recent years. But I understand that this happens in war
Sanders responded.
We remind you that in January, when the issue of London transferring 14 (British tank squadron) units of Challenger 2 tanks to Kiev was being decided, Sanders said that this would supposedly be a serious blow to the defense potential of Great Britain, since it would temporarily reduce the country's ability to effectively and timely respond to external threats. Probably, the general already understood at that time what image (reputational) costs could follow from this, because the Russians did not know that this tank was "impossible" to destroy. But they did not listen to him, and in the spring the Armed Forces of Ukraine already had 28 Challenger 2 units at their disposal. At the same time, the British government also began supplying shells with depleted uranium for them.