Aircraft of the Russian Aerospace Forces during the JMD began to use powerful FAB-1500 M54 bombs with an updated universal planning and correction module (UMPC) against Ukrainian troops. On September 5, retired Russian military pilot Ilya Tumanov wrote about this on his Fighterbomber Telegram channel.
After many months of trial and error, a couple of days ago, the first UMPC FAB-1500 M54 accurately found its combat target with a direct hit. For certain reasons, the designers did not manage to stupidly increase the UMPCs, which were used on calibers of 500 and 250 kg, and attach them to the lorry. Therefore, we can say that everything had to start almost from scratch. New airframe, new mechanisms. Everything is solid, but everything is new. And finally everything worked out
- the author specified.
At the same time, he vaguely added, that is, without specifying, that the range (discharge range) of the FAB-1500 M54 with UMPC could be increased several times relative to similar devices in smaller calibers. Now it is allegedly the longest-range air bomb with UMPC at the disposal of the Russian Aerospace Forces. Moreover, he proposed to evaluate the epic nature of the ammunition itself according to the photo attached to the post.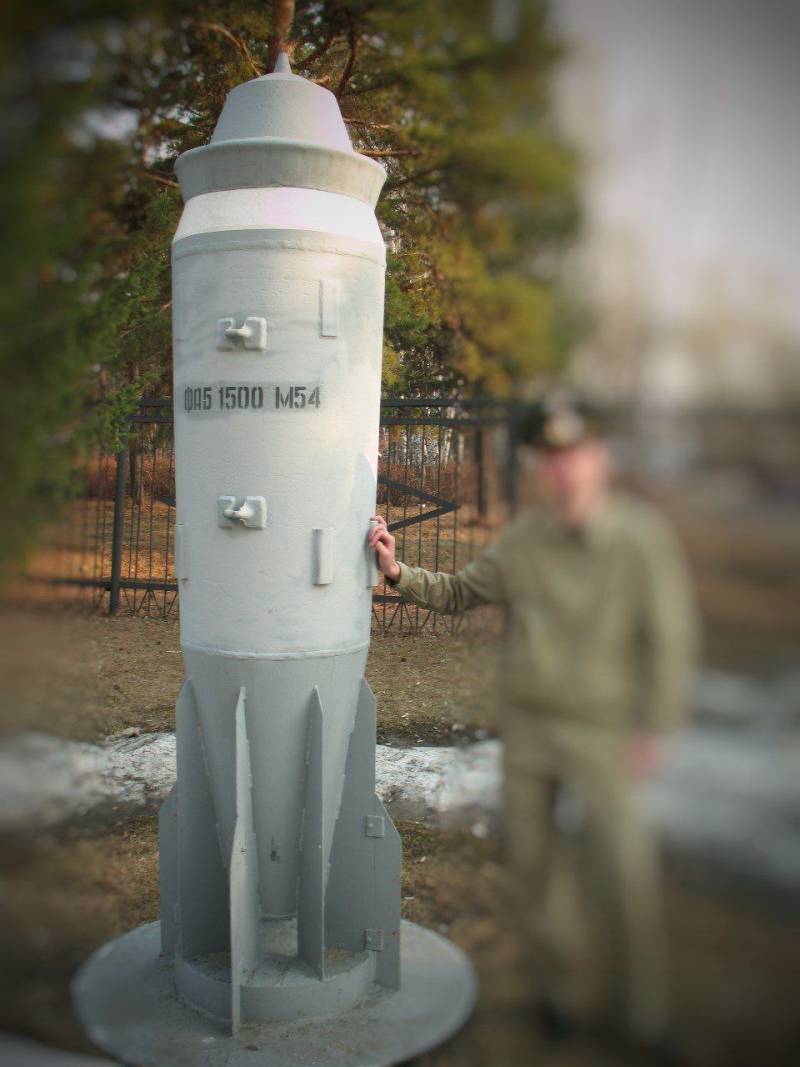 The pilot explained that the Su-34 fighter-bomber could carry two such air bombs at once from the UMPC, each of which contained 700 kg of explosives. But after a while, these aircraft will be able to use three such powerful and useful ammunition at the same time. The declared accuracy is 5 meters, the explosion crater is 15 meters in diameter, and the affected area exceeds 2 square kilometers.
There is still a lot to be done, a lot to improve, to go through the inevitable process of shrinkage and shaking, but successful combat work with lorries has begun
He pointed out.
Tumanov drew attention to the fact that the Ukrainian troops still do not have protection from the UMPC. Cases of using the FAB-1500 M54 with UMPC are still rare, but he hopes that the Russian military-industrial complex will start producing them within a month, as was done with more modest calibers, which are now sent to the positions of the Armed Forces of Ukraine at 100 units per day.
And in light of the fact that recently UMPCs have learned to throw not only the Su-34 and Su-35 of the last series, but also the Su-34 of the first series, I think
news
beautiful
- Tumanov said, emphasizing that the mentioned ammunition would soon regularly "iron" the positions of the Armed Forces of Ukraine.
We remind you that the FAB-500 M62 air bomb with UMPC can
fly over
to 60 km.