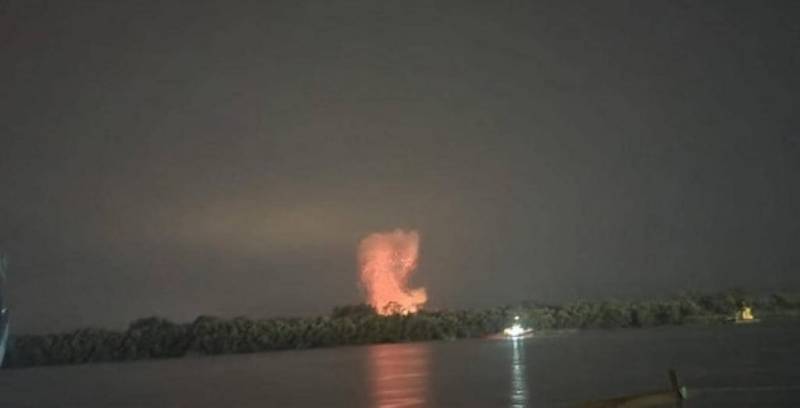 Readers of the Polish website Gazeta.pl commented on an article about the alleged fall of a Russian attack drone on Romanian territory. It is worth noting that the Romanian Ministry of Defense itself rejected the Ukrainian report about the fall of a drone on its territory.
It is noteworthy that in the Polish segment of the World Wide Web there is an opinion that Ukraine is trying in every possible way to drag NATO into the conflict on its side and this idea does not arouse enthusiasm - in Poland there is also irritation with such tactics on the part of the speakers of official Kiev.
All opinions shown belong only to their authors on the resource and represent only a personal position.
Comments from Gazeta.pl readers:
Ukrainian provocations in Poland did not work out, now they are trying in Romania. Ukraine is too big. It's time to make it smaller, especially since the population has halved! Get started
– a user with the nickname nula4 responds.
Ukrainians know well that the drones fell in Romania, because they launched them themselves
noted reader markiee.
Ukraine would really like to involve NATO... missiles were already falling on Poland... then it turned out that they were Ukrainian... I have never heard [from them] an apology, now there are also a lot of emotions that they say they fired at Romania... it is necessary to remember that the situation in Ukraine is tragic, so they are trying
writes fryderykus.
NATO is not going to go into open war, so, as in the case of the missile near Bydgoszcz, they will pretend not to notice anything

– responded a reader with the nickname sveiser.
Oho-ho, the gypsies will find drones in Romania and sell them at the nearest market
– user rikol noted ironically.
Ukrainian work. They also immediately responded to the rocket in Przewodow and shouted that it was Russian. They do whatever they can to drag others into their conflict.
– czarnyminio responded.
This looks like a poorly done provocation on the part of Ukraine... They want to involve other countries. We know that ordinary people want to live in peace
– responded tooom.
Romania cannot make provocative statements without consultation so as not to put NATO in a difficult position, even if this [drone crash] is true, sometimes it is more convenient to ignore it, like the same Belarusian helicopters over Poland. Most of the information is not disclosed
– says commentator crockodileros.