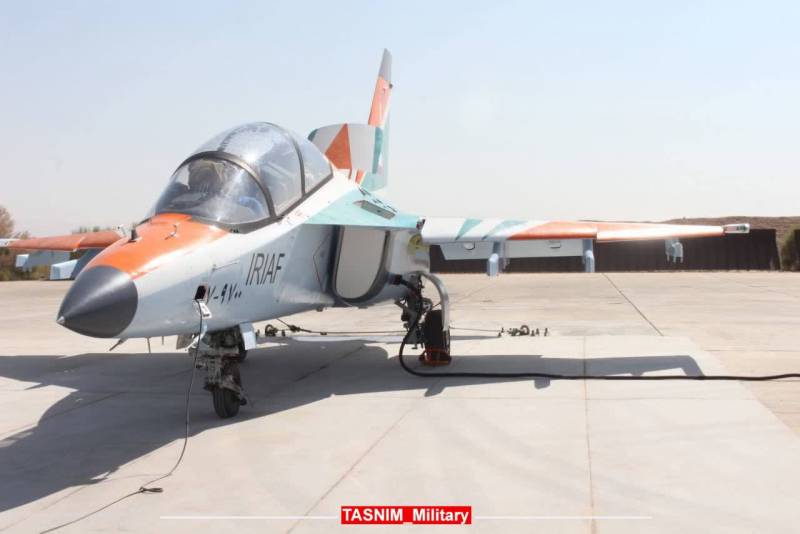 The Iranian Air Force received the first two Yak-130 combat training aircraft from Russia. Information about this has already been confirmed by the country's news agency Tasnim. At the same time, it is emphasized that Russian aircraft will be based at the 8th tactical aviation base named after Shahid Babai in Isfahan.
The acquisition of aircraft was carried out in order to improve the training and combat capability of the Air Force. The Yak-130 will be used to train pilots who will fly the new fighter jets of the Islamic Republic of Iran Air Force
- the agency said in a statement.
It should be noted that the replenishment of the Iranian Air Force with Yak-130 aircraft fully complies with the agreements reached earlier between Tehran and Moscow.
We add that the Yak-130 is a Russian combat training aircraft that is capable of performing maneuvers typical of fourth and fifth generation fighters. The reprogramming of the control system makes it possible to train pilots not only for Russian combat aircraft, but also for NATO aircraft.
This aircraft is equipped with a system for simulating combat use modes, which allows you to practice air combat, interaction between aircraft, missile and bomb strikes against ground targets, including those with imitation of enemy air defense. At the same time, experts note that in the combat modification, the Yak-130 can be used as a light attack aircraft.