The Swedish auto giant Volvo, which was one of the first to take on the production of unmanned trucks, seems to have found application for its brainchild. As it became known, the concern signed a contract with the mining company Brønnøy Kalk from Norway. The parties have already blunted the test of a new method of cargo delivery.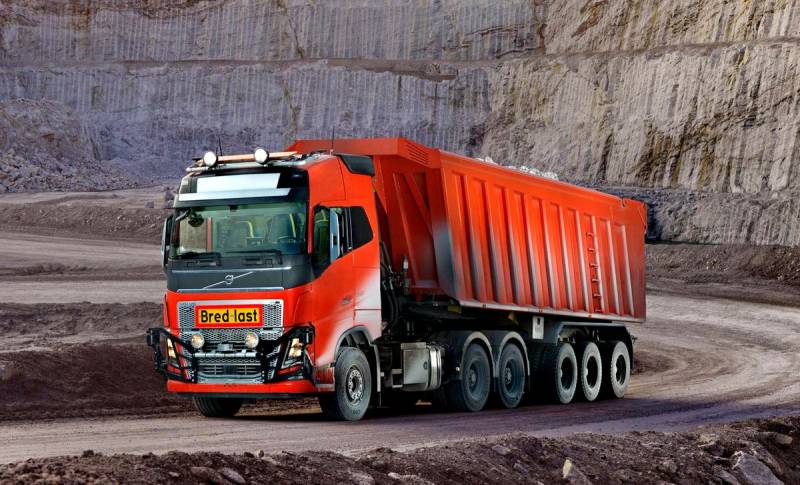 According to the information received, Volvo unmanned tractors will have to transport the mined limestone from the quarry to the port, where the rock will be discharged into the grinder. The total length of the path will be 4,8 km. At the same time, trucks will overcome 2 tunnels with a length of 3,5 and 0,8 kilometers.
The route for tractors equipped with GPS navigation and LiDAR sensors will be determined in advance. Therefore, it is not necessary to talk about any unforeseen situations or failures. In addition, a company representative will be located in the car cabin, which in the event of a software failure (which is unlikely) will disable the unmanned mode and take control of the tractor.
Despite the fact that the deal can hardly be called a technological breakthrough, it is still extremely important for Volvo. After all, she first came to the fact that she began to provide transportation services through unmanned vehicles. In addition, it is worth noting the high
economic
benefit: Brønnøy Kalk will pay a truck concern for each tonne of limestone transported.