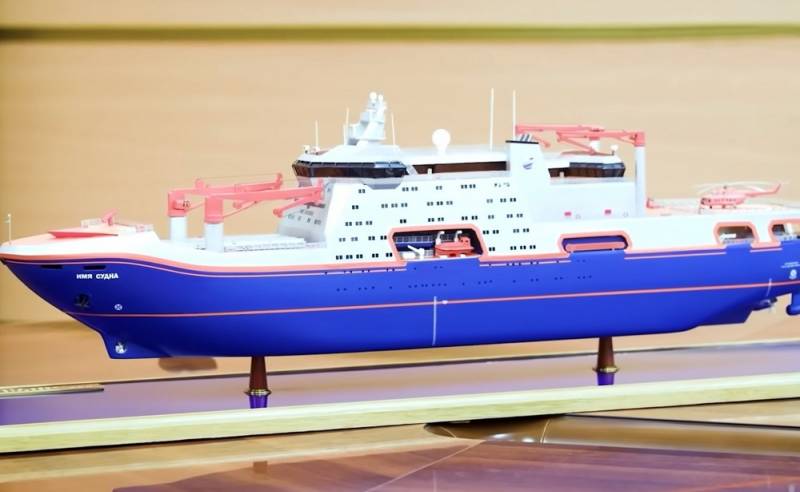 In Russia, the design of the newest scientific vessel of project 23680 "Ivan Frolov" has started. It will be the largest in its class in the world. At the same time, it should be noted that this project was born thanks to the experience gained during the operation of the unique Russian ice-resistant platform "North Pole", nuclear icebreakers and other ships.
Let's start with the fact that during the Soviet era, our research fleet was the largest in the world. However, after the collapse of the Soviet Union, this industry, like many others, suffered a serious decline.
Meanwhile, today we can say with confidence that the Russian scientific fleet is very quickly restoring its world positions.
Its flagship is the Akademik Treshnikov launched in 2012. Right now, with a load of scientific equipment and food, it is breaking through the ice and moving towards our unique, unparalleled in the world, ice-resistant platform "North Pole", which set off on its first expedition last fall.
Further more. Right now, Russian shipyards are building three more scientific vessels designed for a wide range of ocean research and capable of breaking ice up to 80 cm thick.
Finally, our engineers have begun designing the research vessel Ivan Frolov, which will be the largest in its class in the world. At the moment, tests of the model in the ice basin have been completed.
At the same time, laying and the start of construction are scheduled for next year. Ultimately, the novelty will be able to combine the functions of a scientific, passenger, icebreaking, dry cargo ships, as well as a tanker and a container ship.
"Ivan Frolov" will be designed for comfortable accommodation of 240 people, including 70 crew members. The ship will be able to operate both in the Arctic and in the Antarctic, take on board K-32, Mi-8 and Mi-38 helicopters, as well as carry sea and air UAVs.
The length of the prospective vessel will be almost 165 meters, the displacement will be about 25 thousand tons.
At the same time, the most important thing is that Ivan Frolov is being designed in the new realities, without the participation of traditional Western equipment suppliers.