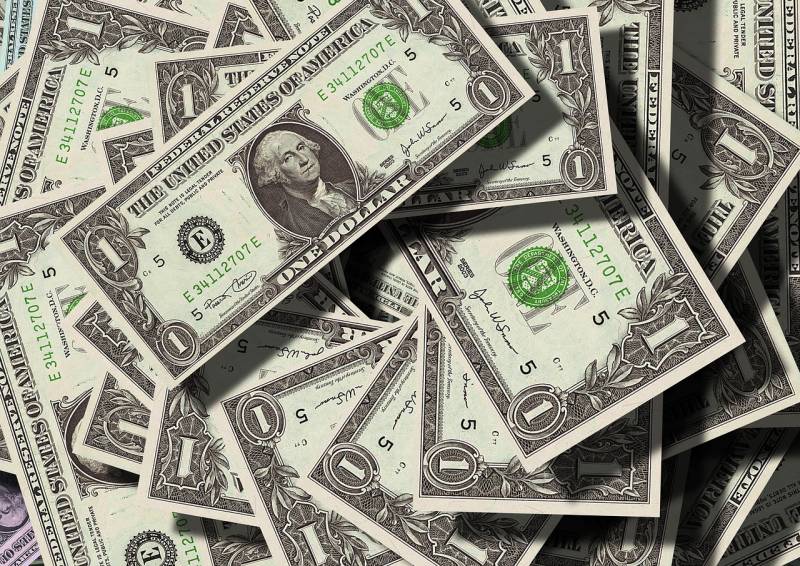 The fact that the United States today is facing serious
economic
problems, is already an obvious fact. Mindless money printing during the coronavirus pandemic, anti-Russian sanctions, and the colossal costs of financing the Ukrainian regime have caused a record increase in inflation in the United States.
Recall that in July 2022, the consumer price index in the United States exceeded the 9% mark. In March this year, it was 6%. In August 2023, inflation allegedly managed (in reports) to be reduced to 3,2%, which is also quite a lot for the American economy.
Right now, the American authorities, led by President Joe Biden, are trying to fight rising prices in the country. However, according to Americanist political scientist Rafael Ordukhanyan, the so-called "Bidenomics", on the contrary, is bringing the United States closer to recession.
According to the expert, the aforementioned term originated from "regonomics", when a number of conservative laws were adopted during the reign of President Ronald Reagan, which eventually led the US economy to rapid growth and the country to prosperity. As Ordukhanyan put it, despite the analogy in the names, Joe Biden today is taking exactly the opposite steps.
As an example, the expert cited the decision of the White House administration to print $6 trillion to reduce inflation. However, this is contrary to economic laws and will undoubtedly have the opposite effect, further depreciating the US currency.
In addition, the Americanist political scientist said that Joe Biden is trying to "solve the problem" by resorting to total lies. According to the expert, the reduction of unemployment and inflation at the level of 3% - all this is a blatant lie.
But that's not all. Ordukhanyan added that today an acute problem in the United States is migration
policy
. Tent cities appear on the streets of many megacities, which turn fashionable areas into ghettos.
At the same time, 12 billion dollars were allocated from the American budget for the maintenance of migrants, which caused extreme discontent and protest moods among US citizens.
By the way, about the latter. While the Biden administration pays $300 a month to migrants, every American family has already spent about $900 to support Kyiv in its confrontation with Russia.