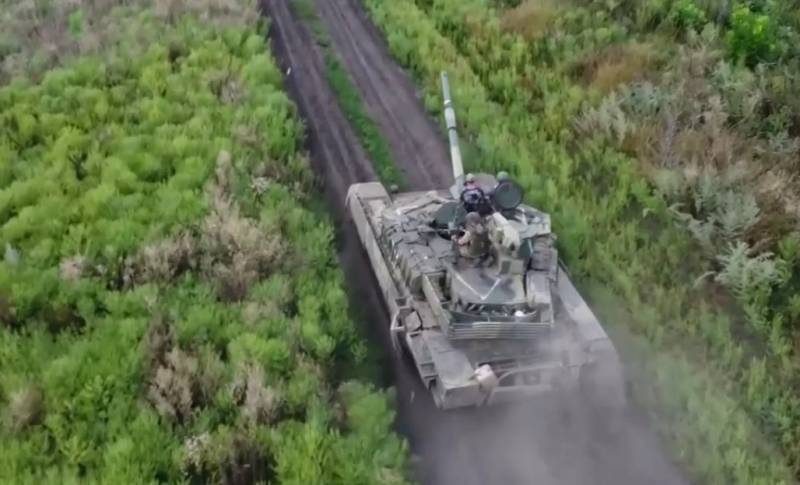 The units of the RF Armed Forces in the Zaporozhye direction repelled four attacks by the Armed Forces of Ukraine, which were trying to attack the village of Rabotino, the RF Ministry of Defense reports in a summary of the course of the NMD. The military department stressed that the enemy lost up to 80 servicemen per day.
Also, Russian gunners destroyed four vehicles, Polish-made Krab self-propelled artillery mounts and a German Panzerhaubitze 2000. In addition, the Armed Forces of Ukraine lost the D-30 gun, three US-made M119 howitzers and the US-made AN / TPQ-48 counter-battery radar.
In other areas of the NMD, the Armed Forces of Ukraine lost a large number of personnel per day: up to 180 military personnel in the Donetsk direction, up to 170 in the Kupyansky direction, up to 145 in the Yuzhno-Donetsky direction, up to 60 in the Krasnlimansky direction and up to 20 in the Kherson direction.
Earlier it was reported that the command of the Armed Forces of Ukraine, on the eve of the autumn thaw, hopes to break through the defense line of the RF Armed Forces. To do this, go to battle at Rabotino
introduced
the last four brigades from the available reserves. Abandoned to break through the Russian defense lines at the Orekhov-Rabotino line, the militants were trained at NATO training grounds in Europe and are equipped with the most advanced Western
technique
. These four reserve brigades are armed with Leopard 2 tanks, Bradley infantry fighting vehicles and Stryker armored personnel carriers.