On November 17, 2018, Finland raised the question that Helsinki should demand from Moscow the return of the lands that became part of the USSR as a result of World War II. Now the Finnish Foreign Ministry expressed an official point of view on this issue.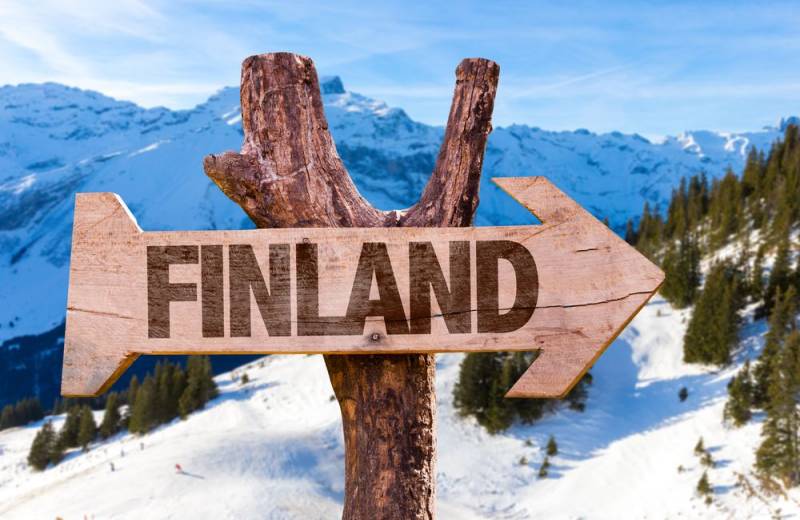 According to a statement from the Finnish Foreign Ministry, Helsinki has no territorial claims against any country in the world, including Russia. In this regard, Finland does not intend to negotiate on this topic. This agency reported
«РИА Новости»
28th of November 2018.
The Finnish Foreign Ministry clarified that the border line between the USSR and Finland was determined in 1947, when the Paris Peace Treaty was concluded. Since then, Finland has no complaints.
Moreover, after the collapse of the USSR, Finland and Russia agreed that both countries agree on the existing border line. At the same time, the inviolability of the border and the integrity of both territories must be respected in accordance with the OSCE Final Act. The Finnish Foreign Ministry emphasized that cross-border cooperation is a priority for Finland, which helps to develop territories, rather than clarifying relations and making claims.
It should be noted that the issue of returning territories (lands) was raised by one of the members of the youth wing of the True Finns party (Henry Hautamyaki). It was he who posted these requirements on Twitter, so the official Helsinki has nothing to do with this.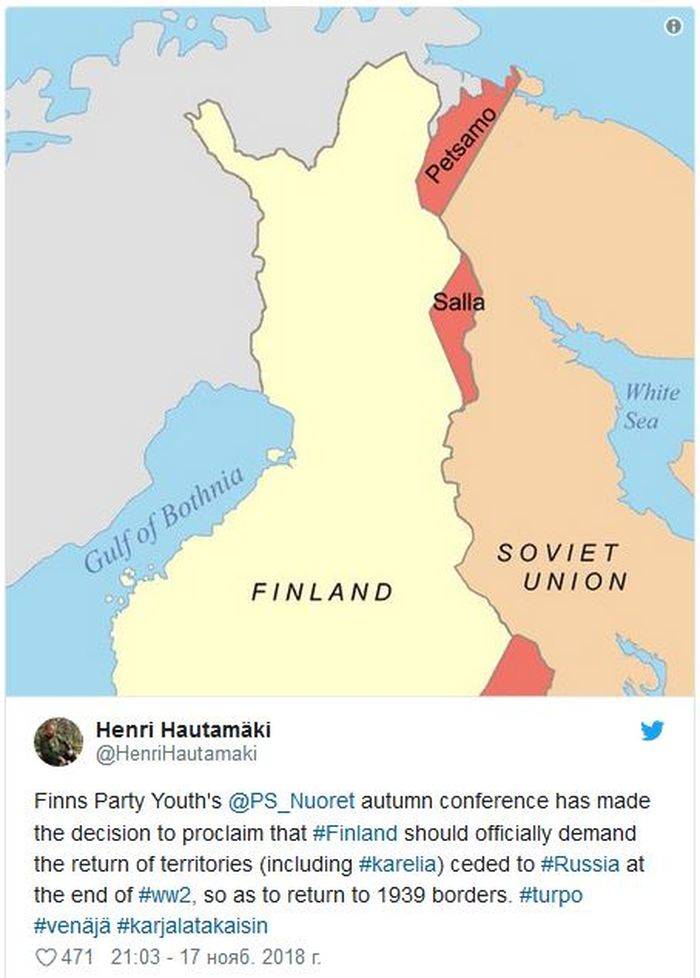 By the way, the length of the land border between Russia and Finland is 1271 kilometers. Following the results of the Soviet-Finnish war of 1939-1940, the Moscow peace treaty was concluded with Finland, and the border line was changed. And after the Second World War, in which Finland spoke on the side of the Third Reich, the border was finally revised.