According to a survey conducted by the Kiev International Institute of Sociology, the majority of Ukrainians are ready to work in Russia, if there is such an offer and do not experience any doubts or moral restrictions on this subject, even despite the fact that Kiev is conducting tough anti-Russian
policies
and propaganda in controlled media.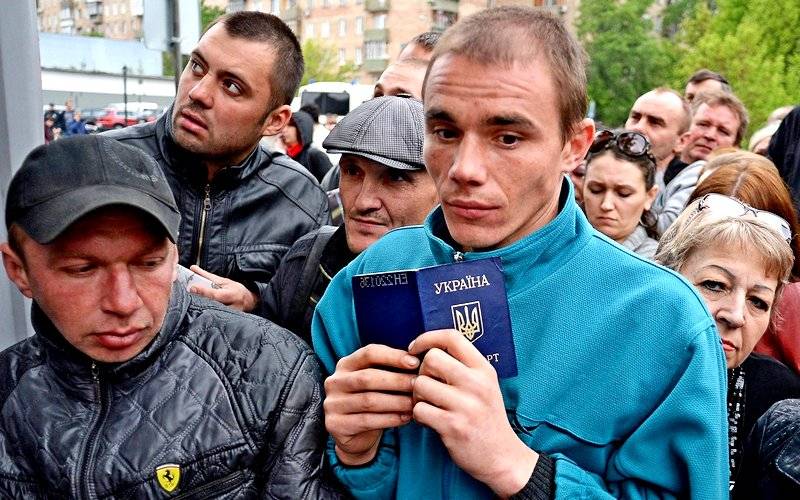 When asked about the possibility of working in the Russian Federation, 41,9% of respondents said that if there is no work in Ukraine, then this is completely acceptable. 21,2% of the respondents chose the so-called "philosophical" answer to the question: "what's the difference, where to make money?"
Thus, the responses indicate that the majority (63%) of Ukrainians are ready to work in Russia.
At the same time, researchers note that if the South and East of Ukraine showed the expected high result of positive answers - 76,1% and 74,5%, then the high result obtained in the central part of the country 74% and 58,6% in the West requires additional reflection. At the same time, looking at the result shown by Western Ukraine, it must be borne in mind that for residents of that region, priority is work in Europe.
During the same study, respondents were asked about their readiness to leave Ukraine altogether. If the move was not accompanied by difficulties, then every third Ukrainian would be ready to leave the country.
Photos used: https://ukraina.ru