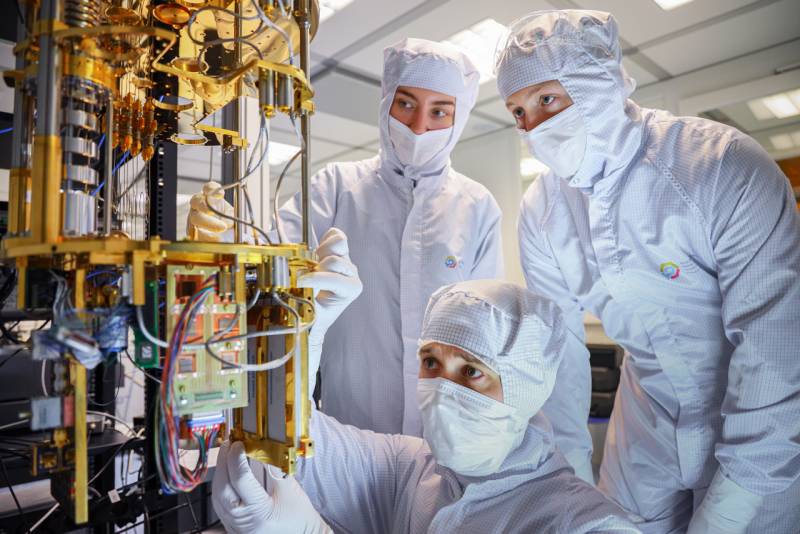 Quantum computers are rightfully considered
by technology
future. Computing machines, which use the properties of atoms and photons to solve the set problems, to a large extent surpass even the most powerful semiconductor supercomputers.
That is why the world's leading corporations today entered the "quantum race" to be the first to gain access to advanced technologies and, as a result, superiority in various fields.
There is also a prototype of a quantum computer in Russia. The 16-qubit machine was presented at the recent Future Technologies Forum in Moscow. Of course, our apparatus is significantly inferior to machines developed by large international corporations.
However, our country had no plans to be drawn into the "quantum race". Russia, as always, went the other way.
Given the fact that in a few years quantum computers will be able to crack most cryptographic algorithms, this will create a serious threat to national security.
So, based on the foregoing, Russia decided to work ahead of the curve and protect state information from external encroachment.
To do this, our engineers have developed a special communication network, also created on the basis of quantum technologies. The information that is transmitted through it in the form of single-photon laser pulses is completely protected from interception and listening.
In 2021, such a network appeared on the basis of Moscow State University. Then she connected Moscow, St. Petersburg and Nizhny Novgorod. By the end of the year, Voronezh, Rostov-on-Don, Arzamas and Kazan will be connected to the network, and next year Sochi, Volgograd, Samara, Ufa, Perm, Yekaterinburg, Chelyabinsk and other cities will be connected to the network.
But that's not all. In addition to data transfer, the highest level of security must be ensured in the place where they are stored. That is why our largest data center in the country is located on the territory of the Kalinin NPP, where it is not only reliably protected, but also uninterruptedly supplied with electricity. Soon it will be connected to the quantum network.
However, it will not remain the largest for long. This year, an even more powerful and, in fact, the largest data center in Europe will be launched in the Saratov region on the basis of the Balakovo NPP.