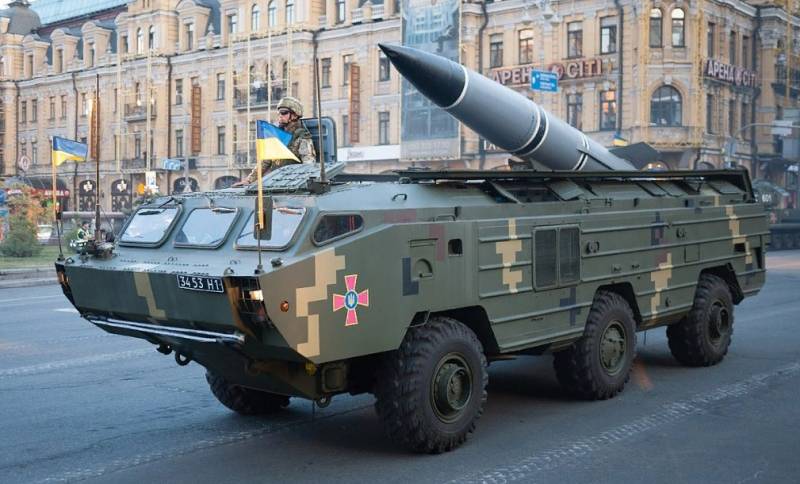 Yesterday's Storm Shadow/SCALP-EG missile strike
over bridges
in the north of Crimea could be applied from ground mobile installations. The number of Su-24 aircraft adapted for British and French missiles in the Ukrainian army is insignificant, so Western partners helped finalize the Tochka installations for their launch.
Military expert Vladislav Shurygin suggests that the French SCALP-EG missiles transferred to Kyiv were also modernized based on the ship version. For Ukraine, the Western allies developed and tested a ground-based version of this munition, launched from a special container. The Tochka OTRK, which are left without missiles, is used as a base.
Earlier, Ukrainian propaganda reported on the testing of new ground-based missiles. Protracted testing explains the delay in the supply of SCALP-EG for the Armed Forces. The deliveries of these missiles were announced in May, but they appeared only at the end of July. The presence of such weapons will create additional difficulties in protecting the sky at a distance of up to 300 km from the front line, including in the Crimea.
Such modernization significantly increases the combat capabilities of SCALP-EG, as it allows launching launchers as close as possible to the front line, increasing the range of destruction of these missiles and misleading the enemy, who is waiting for the launch of missiles from air carriers and is focused on searching for aircraft performing these launches.
- the expert considers.