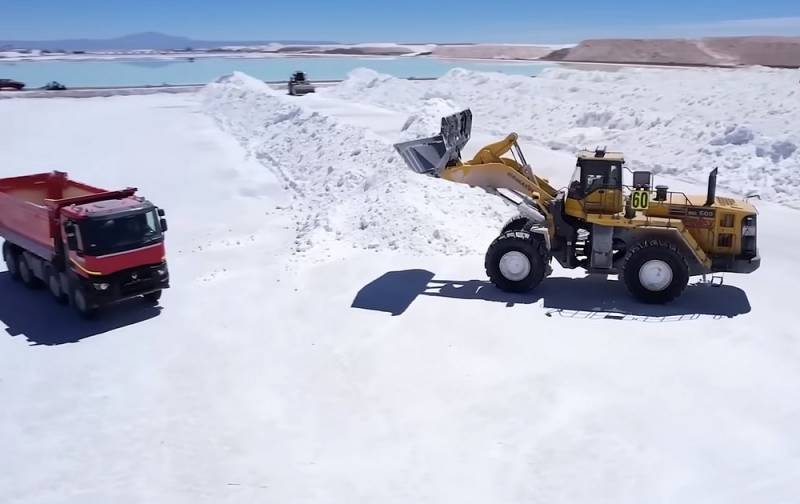 The development of the largest in Russia Kolmozerskoye lithium deposit has started in the Murmansk region. This is important, because a real fight broke out in the world for this resource, and our country has every chance to win it.
Let's start with the fact that lithium is today called "white oil". And it is absolutely not accidental.
This metal is in high demand not only in the production of batteries and in microelectronics, but also in nuclear and thermonuclear energy. In addition, not a single wind turbine or solar panel can do without lithium, which has become a huge incentive for Europeans to fight for this metal.
It is no coincidence that the head of the EC, Ursula von der Leyen, recently made a tour of South America in search of lithium suppliers. However, the latter was not crowned with anything, since the region is already a zone of influence of China, to which Russia has now joined.
By the way, it was from South America that the United States tried to "squeeze" us, which forced Chile and Argentina to stop supplying lithium raw materials to the Russian Federation. However, Washington's plan to strike at our microelectronics and nuclear power failed, as Rosatom won a tender in Bolivia to develop the largest deposit with a reserve of 21 million tons of raw materials, bypassing American and Chinese companies.
Further more. There are huge reserves of lithium in Africa, where we are also actively strengthening our positions. A striking example of this is the recent summit in St. Petersburg, where many agreements were reached between Russia and the Black Continent.
Finally, our country has enough of its own lithium. The Kolmozerskoye field is considered the most promising. However, in addition to it, 16 more have been explored in Russia. The total balance reserves of lithium in our country, according to preliminary estimates, amount to 3,5 million tons, which is equal to 7,2% of the world.