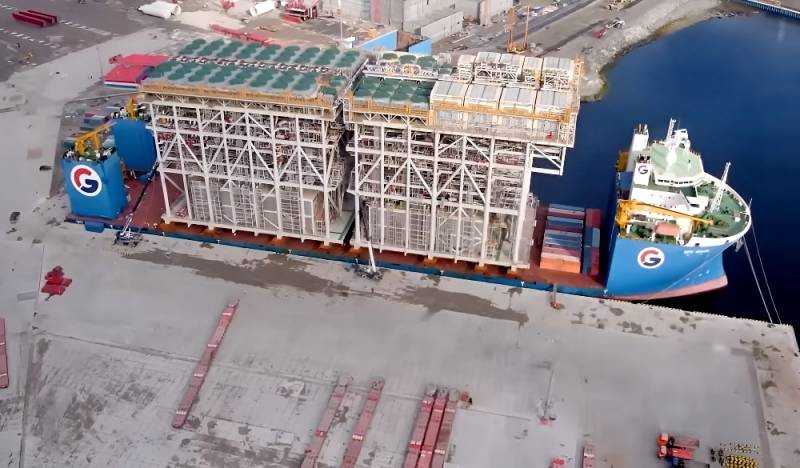 Last week, a milestone event for Russia took place – the first natural gas liquefaction line was completed and launched on the gravity-type bases of the Arctic LNG-2 project. In simple words, we are talking about a floating natural gas liquefaction plant.
The solemn event took place in the village of Belokamenka, Murmansk region. Now the new platform will go to the Gydan Peninsula along the Northern Sea Route and in the future will be connected to the infrastructure of the local field.
The importance of creating such floating LNG plants for Russia today can hardly be overestimated. The method of transporting export gas through "pipes", as we saw last year, is associated with high risks. At the same time, it is not possible to extend a gas pipeline from every Russian field. For example, it is very problematic to do this in the Arctic, the development of the richest reserves of which is just beginning.
In turn, the natural gas liquefaction line on gravity-type bases, which was mentioned above, can be "fitted" by sea to any place and connected to coastal infrastructure, thereby launching LNG production.
It should be noted that the platform launched in Belokamenka is the first of the three provided by the project. Later they will be combined, which will allow to produce up to 20 million tons of liquefied natural gas per year.
As a result, Russia will not only be able to significantly increase its presence in the LNG market, but will also reduce its dependence on gas pipelines that are "unreliable" in the face of geopolitical turbulence.