President of Ukraine Petro Poroshenko signed a decree on the introduction of martial law in Ukraine. Thus, the head of state supported the decision of the National Security and Defense Council, adopted on the night of November 26.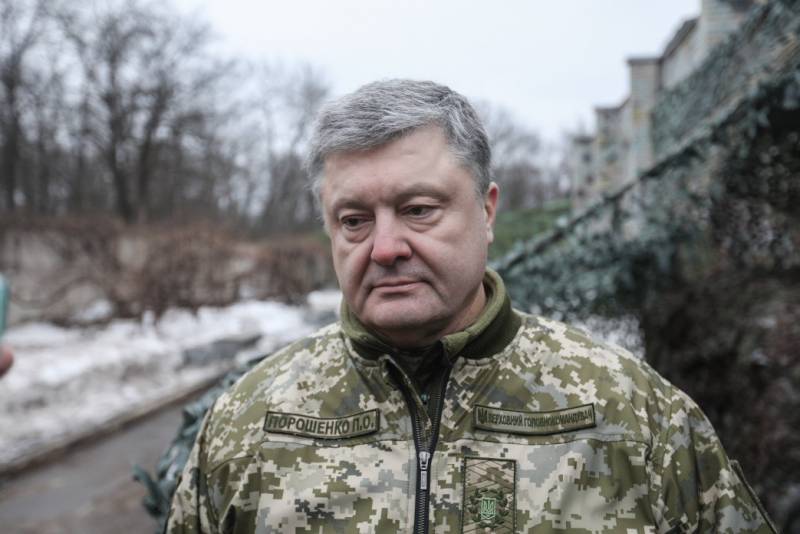 In the country, martial law will last two months - from November 26, 2018 to January 26, 2019. At this time, the General Staff of the Armed Forces of Ukraine should conduct a partial mobilization of reservists, organize training camps. The Ukrainian authorities will have the opportunity to attract citizens to labor service, as well as to expropriate their property for the needs of the country's defense and security.
The Security Service of Ukraine receives separate instructions - it will have to strengthen counter-sabotage and counter-intelligence activities. It is also expected to strengthen the protection of the state border with Russia, including in the Crimean peninsula. It is expected that additional restrictions will be introduced on the entry into Ukraine of citizens of the Russian Federation.
Formally, the decision to impose martial law in the country was taken against the backdrop of the conflict in the Kerch Strait, where on November 25 three Ukrainian warships were detained and escorted to Kerch. However, since the country goes into martial law a month before the start of the presidential election campaign in Ukraine, it is likely that this decision is connected with the desire of Poroshenko to protect himself from the risks of defeat in the elections.